Bangkok Orders Schools, Malls To Be Closed Until April 12
BANGKOK – Thailand announced that it will close schools and malls in Bangkok as coronavirus cases jump.
The novel coronavirus has sent almost all countries into lockdown. Chinese capital to COVID-19, Wuhan City, has not reported any new cases for 4 days in a row.
World Health Organization (WHO) said other countries can take lessons from China's handling of the pandemic. State and local governments around the world begin implementing aggressive measures to slow the transmission.
Based on a report from Inquirer, Thailand announced that it will close many coronavirus-high-risk venues in Bangkok as the country reported its largest daily increase in COVID-19 infections on Saturday, March 20. Bangkok Metropolitan Administration ordered all schools, colleges, and malls to be closed from March 22 to April 12.
List of businesses ordered to close:
Restaurant (can open only food section, which should sell only on a takeaway basis. The food section in hotels that serve only guests can be open)
Department stores, except the supermarket and pharmacy sections, as well as food zones (only for selling takeaway)
Spa and massage parlors;
Slimming centers;
Pet spa and grooming centers;
Skate and rollerblade arenas;
Beauty salons and aesthetic clinics;
Theme parks, bowling alleys, and arcade game centers;
Computer and internet café;
Golf courses and golf driving ranges;
Swimming pools;
Tattoo parlors;
Nursery and children care at home business;
Elderly care at home business;
Amulet centers;
Cockfighting rings as well as training rings;
Convention and exhibition centers;
All types of markets except fresh food vendors and food stalls that are necessary for daily life;
Preschools, public and private schools, boarding schools, international schools, seminary schools, tutoring centers;
Public and private universities and graduate schools, as well as vocational colleges;
movie theaters
boxing stadiums
sports stadiums
horse racing ground
massage parlors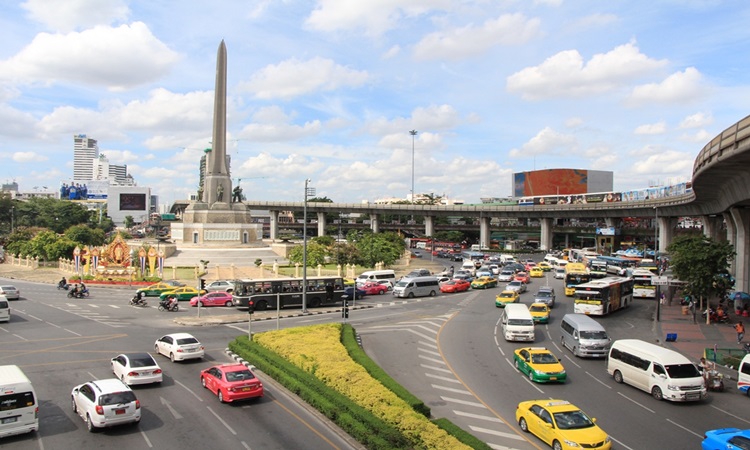 According to the report, Bangkok Governor Aswin Kwanmuang said supermarkets are exempted from the closure. The government urged private companies to allow their employees to work from home. The government agencies were also encouraged to allow their employees to come to their office on alternate days.
What can you say about this article? Leave your comments and reactions below.
READ ALSO: Italy COVID-19 deaths jump by almost 800, Now world's hardest-hit nation