HARRY STYLES – One Direction alum Harry Styles literally drowns his sorrows for his emotional ballad "Falling."
One Direction is one of the most prominent boy bands around the world. It is composed of Zayn Malik, Liam Payne, Niall Horan, and Harry Style. However, Malik left the group three years ago.
Filipino-Moroccan actress Sarah Lahbati is one of Harry's fans in the Philippines. She and Ruffa Gutierrez' daughter Venice Bektas watch his solo concert at the Mall of Asia last year.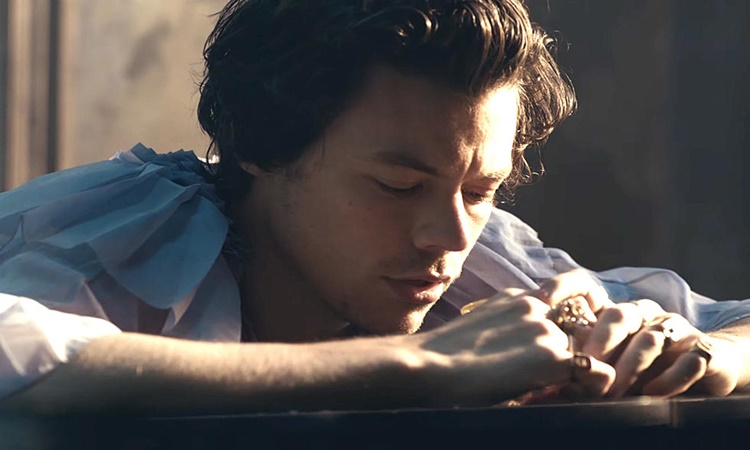 Harry Styles finally released the official music video of his new single from his latest album "Fine Line." The video was uploaded on Youtube on February 28 (Manila time).
The former One Direction heartthrob's latest music video may be called "Falling" but it's more like "drowning." It can be seen in the clip that he gets wet and weepy. The water fills Harry's piano and he still keeps performing as the water continues to rise.
The water completely engulfs Harry Styles but he still manages to sing, play and look fab as usual. He wore a billowy chiffon gown along with a cocktail ring.
"Falling" music video is directed by Dave Mayers who also directed his "Adore" music video. The director has worked with Katy Perry, Janet Jackson, and Missy Elliott.
Watch the video below:
Harry Styles' "Falling" music video elicited mixed reactions from the online community. Here are some of their comments on the video:
@Natalie McGehee: "When he put "drowning in your own thoughts" into a visual representation."
@The Future: "When you fall in love, you accept that you're drowning and do nothing because you just want to fall."
@Jimmie Knight: "Speechless… and in shear AWE of his amazing artistry and talent."
What can you say about this article? Leave your comments and reactions below.
READ ALSO: One Direction Fan Blasted for Being 'Rude' to Harry