The Two Popstar Celebrities Katy Perry And Taylor Swift Are Now Friends
POPSTARS – The two famous singing celebrities have recently reconciled with each other following years of complicated relationship.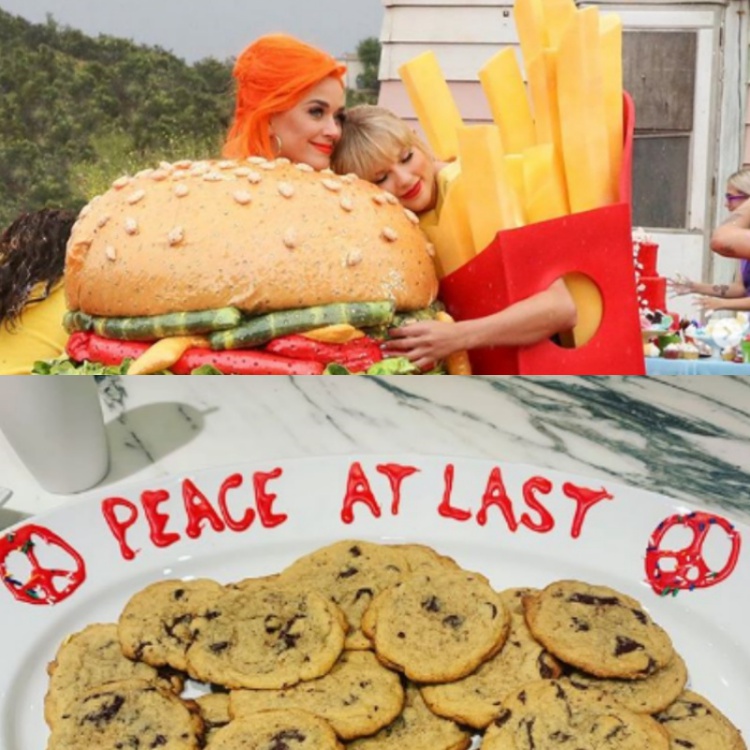 Taylor Swift and Katy Perry previously had minor feuds that complicated their relationship with each other. But then a few days ago, Taylor swift released her new album.
In one of her originals, one music video featured the two popstars in cute matching food costumes.
The music video of the Swift's "You Need To Calm Down" surfaced last Monday. In the final few seconds, Perry appeared in a hamburger costume with Swift – who is in a French fries costume and hugged each other.
Prior to their recent appearance together, there were reports about the wo having a feud over stolen back up dancers.
Finally, last week, the two made the declaration that there was "Peace at last" by posting a photo of a plate of cookies.
And just recently, during an interview with a radio channel in the UK, Swift was reportedly explaining her reconciliation with Perry saying that they've been on good terms for "a while" already.
She said: "[Perry] sent me a really nice note and an olive branch — like, an actual olive branch.. to my tour when it started, the Reputation Stadium Tour, a while ago. From that point on, we've been on good terms."
She then told about their meet at a party where they came up to each other to 'hug it out' and talk about other things. They also met at another party and hung out.
Swift also expressed her feelings towards their reconciliation saying:
"…just like something felt so much lighter about my life when things became really good between us."
This is according to an article from EW.
The popstar also added explaining about going public with their recent makeup with teach other. Swift explained:
"And, you know, she and I have been fine for a while and really on good terms, but we didn't know if we were ever going to really tell people about it. We wanted to make sure that was solid between us before we ever made the public aware."
That is all there is to it, at least for now. We'll post updates as soon as we got them.
comment(s) for this post "Popstars Taylor Swift And Katy Perry Reconciled With Each Other". Tell us what you think abut this post by leaving your comments below.