PNP General Who Snatched Kapuso Reporter's Phone Defends His Actions
PNP GENERAL – The PNP General who confiscated the cellphone of a GMA-7 reporter defended his actions.
The Philippine National Police (PNP) deployed thousands of cops during the feast of the Black Nazarene or Traslacion 2020. They were posted along the route of the procession to bid to facilitate its movement and quicken the procession.
Days before the annual procession, Manila Mayor Isko Moreno announced that all types of obstruction like cars and vendors are not allowed along the Traslacion route. In a previous article, a video of the mayor with a female vendor begging him not to confiscate his goods went viral on social media.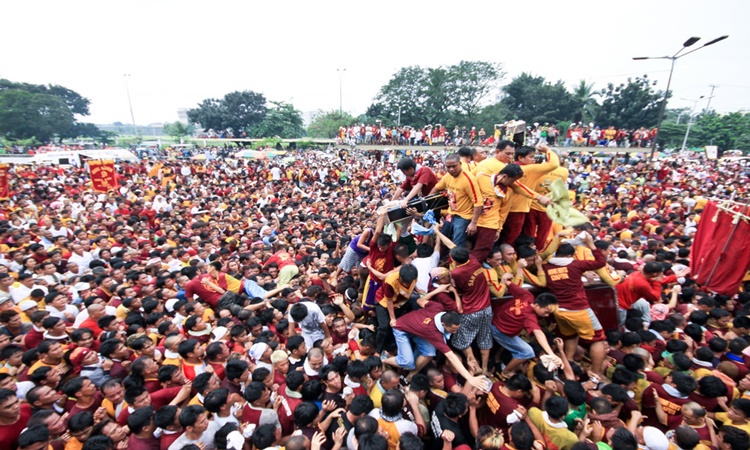 During the Traslacion 2020, PNP General Nolasco Bathan snatched the cellphone of GMA-7 Jun Veneracion reporter after he spotted him recording the tussle between police officers and a devotee. Based on a report from Manila Bulletin, Bathan said he thought the man who's recording was a devotee not helping a fellow devotee and not a reporter.
"Nagkataon na Nakita ko, meron kinukuha na magulo na deboto. Here comes another guy, nagpipicture…"
"Akala ko nire-rescue nya 'yung deboto na magulo, kinuha ko cellphone nya. 'Yun lang," he added.
Reporter Jun Veneracion took to Facebook to air his side of the incident. He said he was just "taking footage on [his] phone of a commotion between cops and a Black Nazarene devotee on Ayala Bridge in Manila" when police suddenly came out of nowhere and confiscated his phone.
"He quickly moved away from the scene," he added.
According to the report, Jun Veneracion said he was approached by another cop and prevented him from going after the PNP General. When he learned who confiscated his cellphone, he said, he "came up to him to ask for [his] phone."
The police official then told him: "Pasensya ka na, Jun, hindi kita nakilala," said the reporter.
Based on the report, Veneracion said he asked Bathan why the video he took was deleted, but the PNP General replied: "Wala akong buinura dyan, saksi ko pa ang Itim na Nazareno."
The police official, also in the early Friday clip uploaded by GMA, said: "Unang una, hindi ko alam na media sya."
In an article, the Kapuso reporter eventually retrieved the video and posted it on social media.
What can you say about this article? Leave your comments and reactions below.