Fashion Designer Cary Santiago Ask Pageant Fans To Stop Bashing His Designs For Gazini Ganados
GAZINI GANADOS – Filipino fashion designer Cary Ganados asked pageant fans to stop bashing his designs for Miss Universe Philippines 2019 Gazini Ganados.
Beauty queen Gazini Ganados will be representing the Philippines for Miss Universe 2019. It will be held on December 8 in Atlanta, Georgia.
Miss Universe 2018 Catriona Gray will crown the successor at the end of the prestigious pageant. Surely, Filipino pageant fans were excited about the pageant.
Gazini Ganados recently revealed the reason why she called her signature walk the "Phoenix Walk." "It's like everytime I'm on stage, I feel like I'm soaring, I'm flying. Just like the phoenix, I'm soaring and I'm flying," she said.
Filipino fashion designer Cary Santiago will be the one to design her gowns and national costume for Miss Universe 2019. However, some pageant enthusiasts bashed his designs.
In a previous article, Gazini Ganados defended Cary Santiago from his bashers. She told the pageant fans to wait until her dresses were done before they start talking.
"Let them wait until the finished product is already there. I guess they're just excited to see it, I am excited myself, but then again bashers will always be there…As for me, I acknowledge them and I thank them," she said.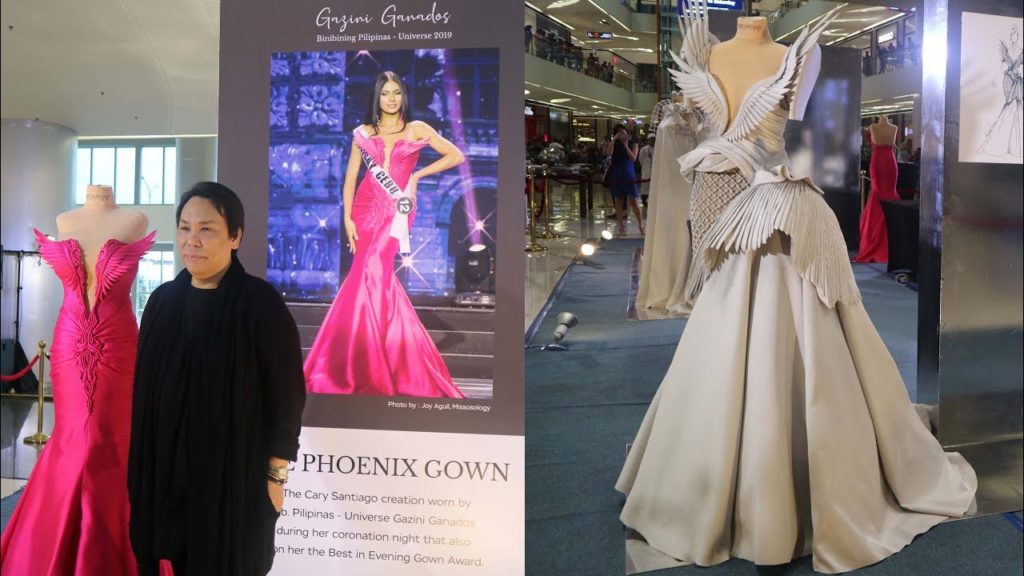 Cary Santiago took to Facebook appeal to pageant fans after receiving massive criticism over his designs for Gazini Ganados dresses. He shared that he has been receiving negative comments from fans. He asked them to stop giving hateful comments on his designs.
"I have received a lot of messages asking what Gazini will wear for Miss Universe 2019. Some gives suggestion(s), others are appreciative, while a number of them are bashing me for my work/s. Their comments: I don't like it, I find it heavy or bulky, 'Tama na ang birds,' 'Why the same style?' A couple are even giving below the belt comments that are unprintable. And I get all these messages every single day. Some are from troll accounts while most are from legit ones," said Cary.
Cary Santiago noted that the designs were both decided by him and the Philippine bet to Miss Universe 2019. "The final design, silhouette and color is a decision of Gazini and me. It is a collaboration. I am a high fashion designer for the upper crust of the Philippine society. Modesty aside, they are the ones who really know fashion. For the pageant enthusiasts and fans, no offense but beauty pageants has [have] never been the barometer of fashion," he said.
In the latter part of his post, the fashion designer said the Cebuana beauty queen's gown on the coronation night would not decide her fate.
"If the stars will align that night, whatever Gazini will wear, it will happen. If she gets a podium-finish, that's her discipline, perseverance and a whole lot of luck. So let us support her and as we continue to join her journey towards the crown, i am hoping that we stop all the bashing. Constructive criticism is appreciated and i am all for it, just never a lambasted one!" Cary said.
What can you say about this article? Leave your comments and reactions below.
READ ALSO: Meet Miss Universe Philippines 2019 Gazini
comment(s) for this post "Gazini Ganados' Fashion Designer Cary Santiago Ask Pageant Fans To Stop Bashing His Designs". Tell us what you think abut this post by leaving your comments below.