Family & Friends Bring Former Senator Nene Pimentel To His Final Resting Place
FORMER SENATOR NENE PIMENTEL – Former Senate President Aquilino Pimentel Jr. was laid to his final rest at Heritage Memorial Park.
Last October 20, countless hearts were left broken after the former Senate Pres. Nene Pimentel died. It came a few days after it was confirmed that former Sen. Pimentel was at the Intensive Care Unit (ICU).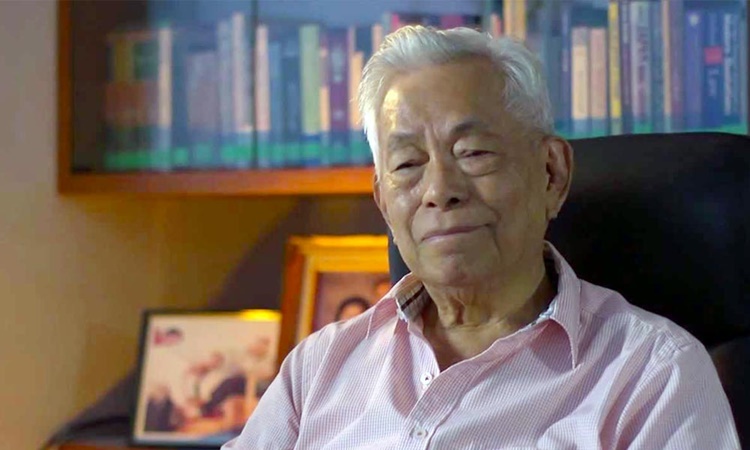 The former Senator was suffering from lymphoma, a type of cancer, but it was pneumonia that brought him to the hospital. The Partido Demokratiko Pilipino-Lakas ng Bayan (PDP-Laban) asked for prayers for his recovery.
Pimentel was the founder of PDP-Laban. A staunch critic of the administration of former Pres. Ferdinand Marcos. Currently, his party is the ruling party in Philippine politics.
PDP-Laban's President now is Sen. Koko Pimentel, one of the children of former Senator Nene Pimentel. The chairman is President Rodrigo Roa Duterte. Pres. Duterte also paid his respect to former Sen. Pimentel when he came home from Japan.
Today, October 26, former Senator Nene Pimentel was laid to his final rest. His family and friends gathered for his burial at Heritage Memorial Park in Taguig City.
Based on a report on ABS-CBN News, the Philippine Army Security gave former Senate Pres. Pimentel a shower of flowers and a three-volleys-over-fire salute before his remains were buried.
It was Sen. Koko Pimentel who spoke to expressed their gratitude to all the people who expressed their sympathy to them. According to the Senator, he will continue to live the legacy of his father in federalism, cooperativism, and local autonomy.
READ ALSO: Koko Pimentel In Tears During Necrological Service for Dad Nene Pimentel