Check out these relationship tips below!
RELATIONSHIP TIPS – If you want to have a stronger bond with your partner, here are some relationship tips you might want to know.
At the end of the day, we all just want to have someone to the person for us – to hear us, to speak to, to correct, to share, to love, to cherish, and to hold. However, it is undeniable that in every relationship, there comes a phase where one feels that he or she is not happy anymore or felt that the spark is gone.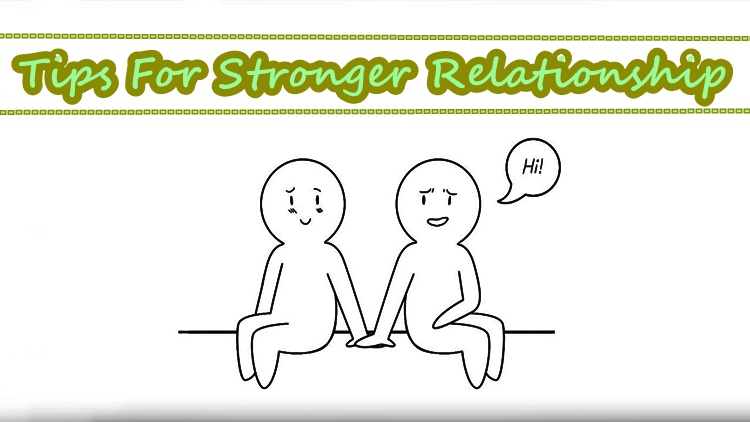 And to have a strong chemistry with one another, here are some tips we listed down below in order to avoid unnecessary breakups:
Physical Contact – Cuddles, hugs, kisses, and holding hands are among the factors to build a stronger relationship. These shows your interest to your counterpart and being held is soothing, relaxing, and gives us the feeling of security.
Communication – One way to be comfortable with your partner is to communicate and stay honest. Share your thoughts and opinions and voiced out the things you don't like in a nice way. He or she is not just your wife/husband or boyfriend/girlfriend, he or she is your partner, best friend, and anyone you would like to.
Laughing – Sense of humor is a gift and having the same humor with your partner is great. This only shows the things you both agree to. Laughing together makes you closer to him or her.
Emotional Bond – Talking about and to your partner builds trust and shows care for each other. Simple acts like asking how his day went or what she felt when a certain thing happened.
Settling things after argument – Resolving issues after argument or a heated fight is one of the greatest form communication. It does only mean that you both want to fix the issue because your partner is more important than any of it.
Special Treatment – Let him or her know and feel how much she means to you. Show that you care through your words and most especially through your actions.
READ ALSO:
What can you say about this?
For more news and updates, follow us on Twitter:@philnews_ph and Facebook:@PhilNews
Source: Psych2Go
comment(s) for this post "RELATIONSHIP TIPS – Here Are Some Tips For Stronger Relationship". Tell us what you think abut this post by leaving your comments below.