ICC Now Looking Into the Complaint Filed by Morales & Del Rosario Against Chinese Pres. Xi Jinping
MORALES – The International Criminal Court (ICC) is now analyzing the complaint against Chinese President Xi Jinping filed by former Ombudsman Conchita Carpio-Morales and ex-Department of Foreign Affairs Secretary Albert del Rosario.
Until now, the issue regarding the ownership of the West Philippine Sea is not yet over. China continues to explore the disputed areas even after the ruling of the Arbitral Tribunal was released in 2016.
The High Court sided the Philippines. However, the decision was not able to stop China from their claims over the areas.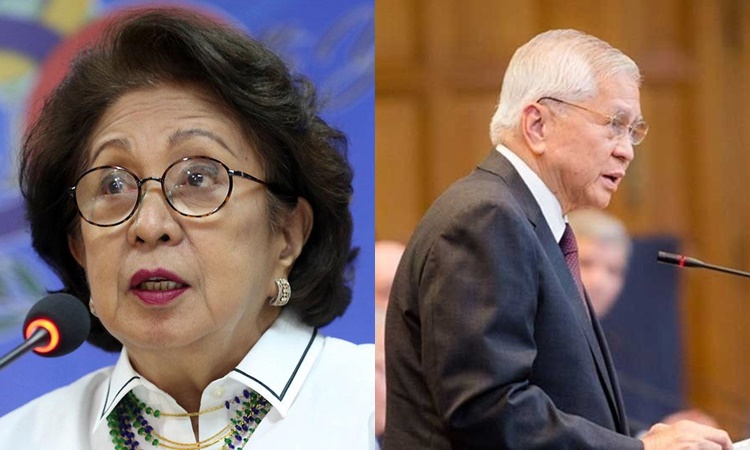 Previously, before the ICC, former Ombudsman Conchita Caprio-Morales and former DFA Sec. Albert del Rosario have filed a complaint against Chinese President Xi Jinping over the WPS.
As for the former Ombudsman and Foreign Secretary, it is to send the message for the protection of the marine areas and the marginalized fishermen.
The two(2) former government officials lodged a communication to the ICC to check the impunity of the Chinese President and to demand accountability.
Recently, an update crossed the surface.
Based on a recent social media post of CNN, the ICC is now looking into the communication filed by former Ombudsman Morales and ex-DFA Sec. del Rosario against Xi Jinping.
According to the Court, the analysis is for the purpose of checking whether the alleged crimes are within their jurisdiction.
As of this writing, there are still no further details over the matter. We'll keep you posted for further updates.