Former Ombudsman Conchita Carpio Insinuates That Her Phones Were Hacked
CONCHITA CARPIO – In a conversation in dzBB Super Radyo, ex-ombudsman Conchita Carpio Morales said she thinks her phones were hacked.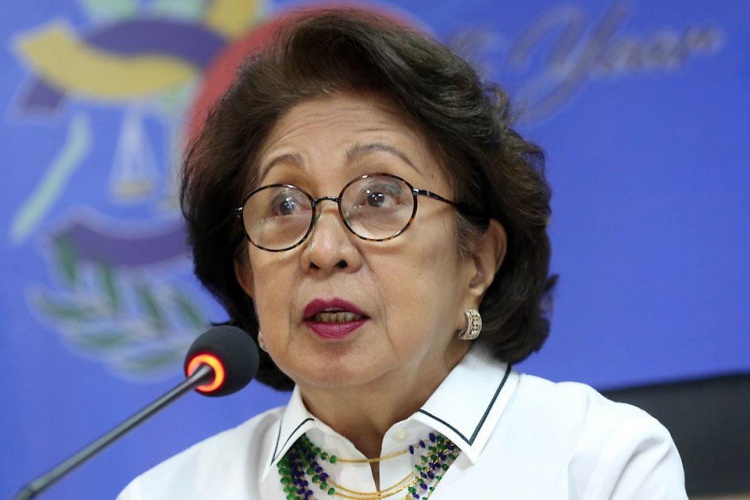 Conchita Carpio Morales recently forwarded a complaint against Chinese president Xi Jinping and was held by Hong Kong immigration.
After she returned to the country after her previous conflict in Hong Kong, she revealed her insinuations in a statement:
"My telephones are hacked that is why I am paranoid."
Morales returned to the Philippines after her short-time detention and arrived in Manila on Tuesday evening.
Morales reportedly flew to Hong Kong with her family, specifically, her husband, daughter-in-law, son and grandchildren. She brought them there to see Disneyland.
Morales filed the complaint against President Xi Jinping of China with Foreign Affairs Secretary Albert Del Rosario. The complaint was forwarded with regards to the Chinese activities going on around the South China Sea.
She also took the recent conflict as an issue of "bullying", referring to her detention in Honk Kong. Since Hong Kong is a Chinese administrative region. She also believed she was surveyed by China.
She questioned the action in her statement:
"Kung hindi ito bullying ano tawag mo dito? Sabi nga baka shock and awe daw ito, eh hindi naman ako nasa-schock hindi rin ako nao-awe, nabubuwisit lang. [If this isn't bullying, what is it? They said this could be shock and awem but I wasn't shocked, neither was I in awe. I was just annoyed.]"
This is according to an article from GMA News.
After a few hours of detention, she was later on allowed to enter Hong Kong, but she decided not ot go and return to the Philippines instead.
She stood with her remarks in her statement:
"I will be vocal in the same manner as I have been vocal before."
That is all there is to it, at least for now. We'll post updates as soon as we got them.
comment(s) for this post "Conchita Carpio Morales Says Her Phones Were Hacked". Tell us what you think abut this post by leaving your comments below.