Only 17.29% Of All The Registered Voters From US Voted In The Elections
17.29% – Out of over 200,000 registered voters in the United States, only 17.29% of them showed up to participate in the elections.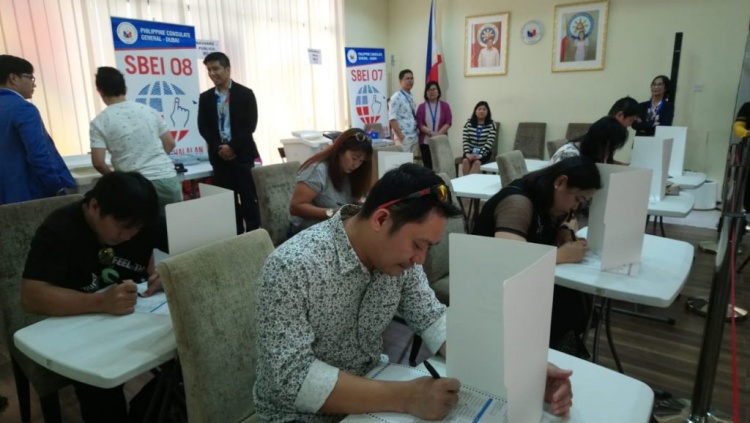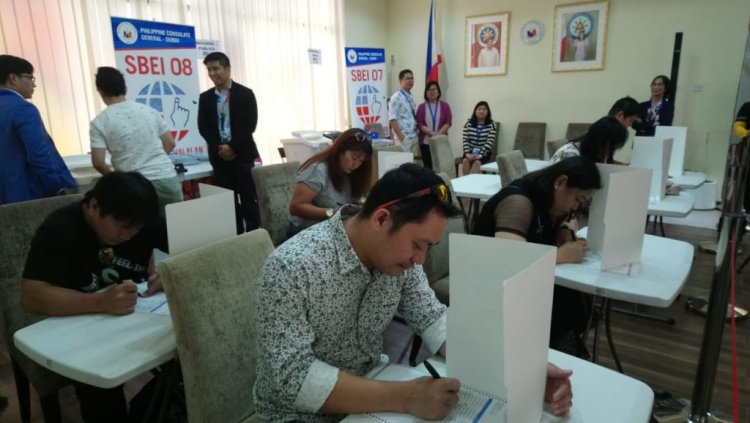 For Filipino voters who are currently staying abroad. Their voting process woul be through Overseas Absentee Voting.
A guide on overseas absentee voting was posted on this site recently.
After the 2019 midterm elections were conducted, certificate of canvasses were submitted to the Commission on Elections.
The Philippine Embassy based in US stated early Wednesday that all Certificate of Canvas (COCs) were already forwarded to the office of the Commission on Elections (Comelec).
There was also a reported delay in the transmission of COCs from abroad.
The Embassy revealed that the said delay was caused by four malfunctioning SD Cards used in the voting process in San Francisco and Los Angeles.
In total, only 39,511 voters out of the 228,470 registered voters participated in the elections. That's approximately 17.29% of all the supposed voters.
Despite the low voter turnout, this year's number still exceeds the numbers from 2013 midterm polls which was at 10.55%.
Consul General Renato Villa has already set to leave for the Philippines from Washington DC to bring the Certificate of Canvas himself to the Commission on Elections office.
An unofficial tally of the 2019 election vote count in Los Angeles shows different results from most areas in the Philippines.
Thi is according to an article from ABS CBN News.
In a Twitter post by Steve Angeles of ABS CBN, he revealed an unofficial count result:
"And here's my final unofficial tally of #halalan2019 in Los Angeles. Ong still wins in this district. The final canvassing in Washington DC should have the actual official results. Unlike PH results LP blew out Revilla and Estrada in LA votes."
Meanwhile, the official declaration of the election victors will be anytime soon. Yesterday it was announced that 500,000 votes were still pending process.
That is all there is to it, at least for now. We'll post updates as soon as we got them.
comment(s) for this post "17.29% Of US Voters Participated In The Elections". Tell us what you think abut this post by leaving your comments below.