Gretchen Ho and Martin Andanar have contradicting views regarding the Malacanang dinner
Presidential Communications Operations Office Secretary Martin Andanar and TV host Gretchen Ho have contradicting views regarding the recently concluded Malacanang dinner with President Rodrigo Duterte.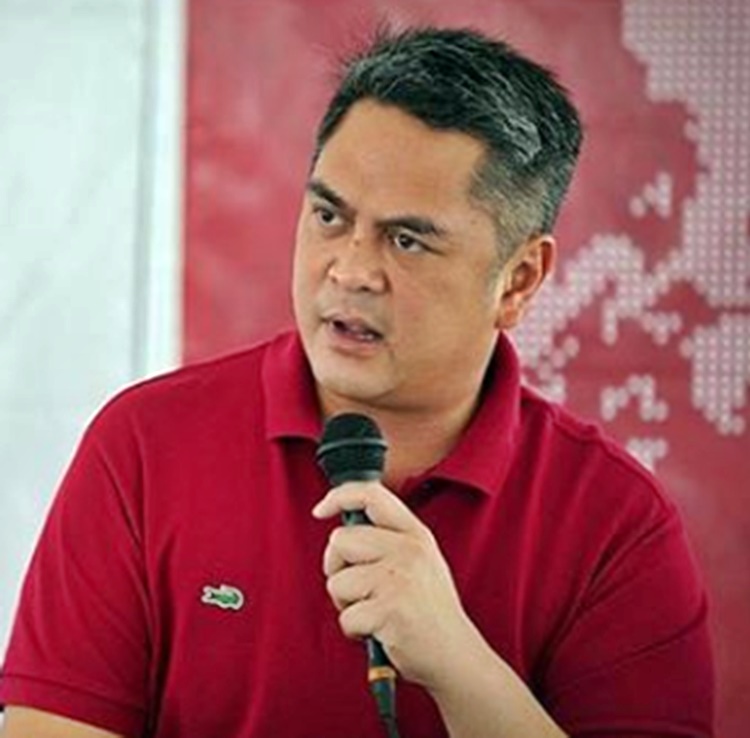 Several celebrities were invited during the said event which was organized by the President's partner, Honeylet Avanceña.
One of the celebrities who were there that caught the attention of many people was A-list actor John Lloyd Cruz. Aside from the fact that he is now inactive in showbiz, many also noticed his weird actions during the event.
Netizens also wondered why Gretchen Ho was there. She is known as one of the critics of the current administration.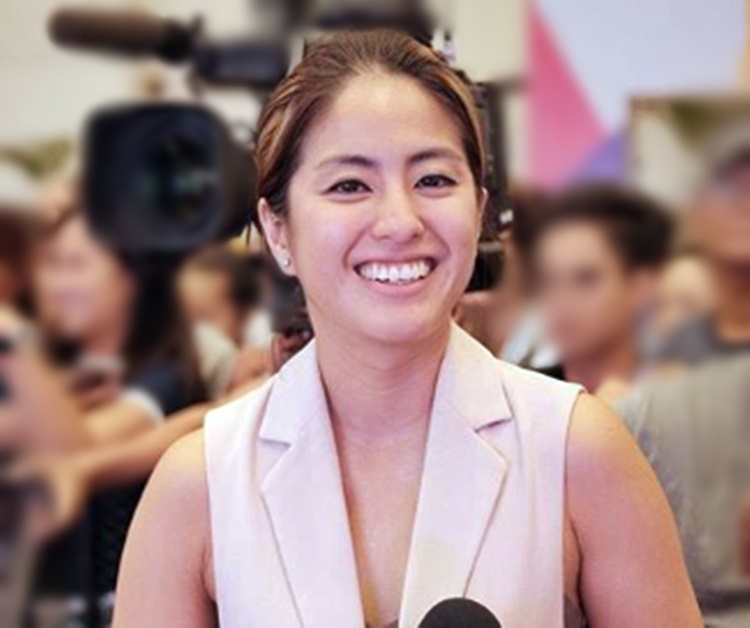 She explained that she received an invitation for a private dinner with the President. The TV host also stressed out that it was not stated if the dinner were for supporters only.
For Gretchen, that was a great opportunity to "know the other side of the story".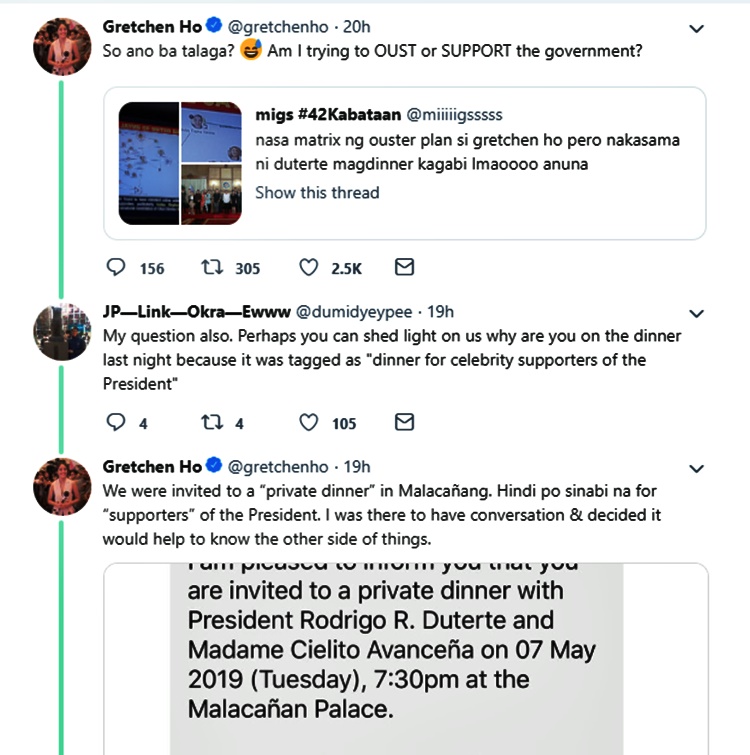 However, PCOO Secretary Andanar appeared to be contradicting this statement from the TV host regarding the Malacanang dinner.
A Twitter post from ABS-CBN stated this: "Communications Secretary Martin Andanar said that the dinner was a "thanksgiving for artists who support the president".
In line with this, netizens expressed various reactions to the contradicting views of Gretchen Ho and Martin Andanar.
"Oh wow. The lies from them just keeps on piling up" – Twitter user @heynikkipoo
"I guess, her statement that she was there "to know the other side of things" says it all. " – Twitter user @jannomaala
"She should have know that this was unethical as she is part of the media. Ni hindi niya alam exactly why she was invited. That's why there is school for journalism, hindi basta basta matawag lang na journalist. No offense but they should have smelled this from a mile." – Twitter user @parangano
"s—.may screenshot si gretchen ho na private dinner lang yung event walang sinabi na for duterte supporters f— the administration." – Twitter user @Zeisostomo
"'lie in one, lie in all" so, believe nothing from Andanar." – Twitter user @fdposa
What can you say about this?