List of Cebu Pacific Canceled Flights on Sunday (April 28, 2019)
CEBU PACIFIC CANCELED FLIGHTS – Here is a list of the canceled flights of the Cebu Pacific Air on Sunday, April 28, 2019.
There are certain cases wherein airlines cancel flights. Among the major causes are the weather and the technical problems just like what happened previously that led to the cancellation of some Cebu Pacific flights.
The runway of the Clark International Airport (CIA) had to be closed following the 6.1 magnitude earthquake that rocked Luzon. Flights for almost two(2) days were suspended by the airlines operating in Clark.
Meanwhile, flights were instantly resumed after the opening of the runway.
For some other flight cancellations unlike the unforeseen incident in Clark, the airlines release prior notice like what was recently posted in Cebu Pacific's official Facebook page.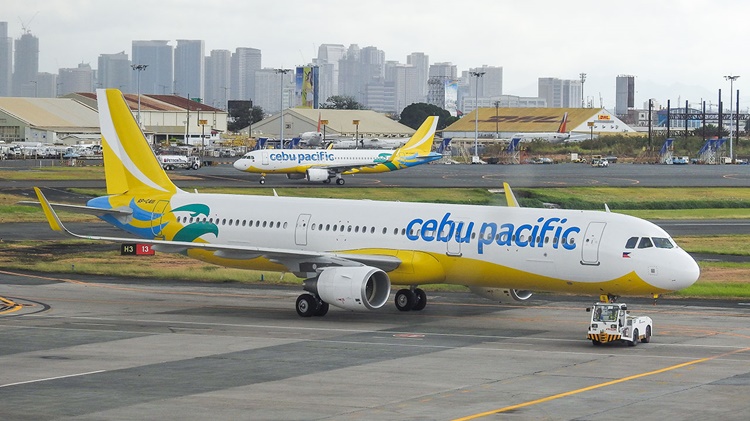 Through an advisory posted on social media, the airline announced the list of Cebu Pacific canceled flights on Sunday, April 28, 2019. A total of five(5) flights are suspended.
Here is a list of the canceled flights:
DG 6719 / DG 6722 Cebu-Cagayan de Oro (Laguindingan)-Cebu

DG 6745 / DG 6744 Cagayan de Oro (Laguindingan)-Davao-Cagayan de Oro (Laguindingan)

DG 6603 / DG 6604 Cebu-Dipolog-Cebu

DG 6573 / DG 6574 Cebu-Tacloban-Cebu

DG 6416 / DG 6417 Cebu-Iloilo-Cebu
According to the airline, the reason behind the canceled flights are the "operational limitations". There are four(4) options for the affected passengers on what they can do following the flight cancellation.
Have your flight re-booked within 30 days since the departure date (Free of charge).
Get a refund.
Transfer the full ticket cost in a Travel Fund.
Re-route your tickets to alternative airports depending on the seat availability.
Thank you for visiting Philnews.ph. We're glad to have helped in delivering the news to you. Rest assured we will keep you posted for updates.
comment(s) for this post "Cebu Pacific Canceled Flights On Sunday April 28, 2019 (List)". Tell us what you think abut this post by leaving your comments below.