Princeton University belied the claim of Imee Marcos
Ilocos Governor and senatorial candidate Imee Marcos claimed that she graduated at Princeton University but the prominent educational institution refutes her claim.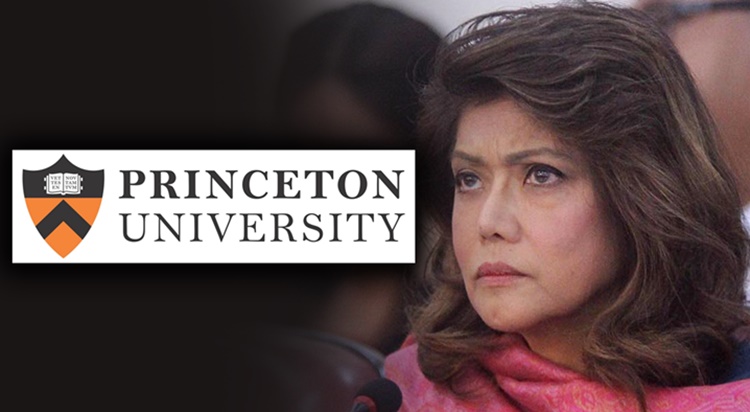 Previously, a netizen proved that the claim of the politician that she graduated at the University of the Philippines College of Law is not true.
Netizen Angelo Bernardo, Jr., showed a copy of the 1983 yearbook which disproved that Imee graduated there as cum laude.
This is despite that the politician showed several photos on her Facebook Page which were apparently shot during the graduation ceremony.
On the other hand, the former Dean of the College of Law, Froilan Bacungan stated that "it was a little bit [of] PR that, strictly speaking, we should not have participated in."
The daughter of former President Ferdinand Marcos also included this information in her official curriculum vitae during her time in the Congress.
She also claimed that she graduated at Princeton University with honors.
The Daily Princetonian, the official publication of the school, released a statement about this. According to the article, dated February 26, 2019, Imee Marcos indeed enrolled in the university in 1973.
However, there is no record that she graduated as what she claimed.
Deputy University Spokesperson Michael Hotchkiss said that Imee "attended from fall 1973 to spring 1976 and returned again for fall 1977 to spring 1979".
Hotchkiss added, "Our records do not show that Ms. Marcos was awarded a degree."
Based on the article, the validity of the invitation to the Class of 1979 reunions that the politician posted on her Facebook Page last February 14 is not yet confirmed.
What can you say about this?
RELATED ARTICLES:
Imee Answers The Question: "Masarap Ba Ang Maging Marcos?
Imee Reacts On Her Mother Imelda Marcos' Arrest

comment(s) for this post "Imee Marcos: Princeton University Refutes Senatorial Candidate's Claim". Tell us what you think abut this post by leaving your comments below.