Here is the List of Passers for PUPCET Results Academic Year 2019-2020 (H-O)
Here are the PUPCET Results for the Academic Year 2019-2020 released by the Polytechnic University of the Philippines (PUP).
The list of passers and the waitlisters for the PUP Entrance Test for the Academic Year 2019-2020 has been finally released online.
The PUPCET has been given on October 20, 2018 (1st batch), January 12 and 13, 2019 (2nd and 3rd Batch) while the 4th and 5th batches are set on February 23 and 24, 2019 at PUP Main Sta. Mesa, Manila.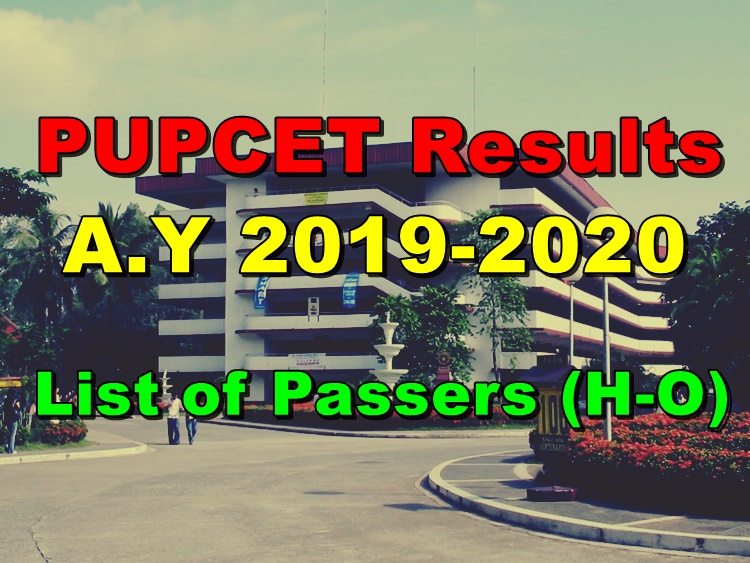 The PUPCET examinees could view the results on the website to be released by the university soon.
SUMMARY OF RESULTS:
Here is the List of Passers (H-O):
Updating…
Each examinee has allotted date to view the examination results and failure to confirm slot may result in the cancellation of campus admission.
The exam takers could confirm their slot and application schedule through visiting the website https://www.pup.edu.ph/iapply/pupcet for instructions.