From Hailey Baldwin to Hailey Bieber, does this mean she already tied the knot with Justin Bieber?
Hailey Baldwin changed her name to Hailey Bieber on Instagram and this sparked speculations that she is already married to Justin Bieber.
Back in July, the couple announced their engagement on social media. Justin even wrote a heartfelt message for his fiancee.
Since they are still young and everything was a surprise, Hailey's father, actor Stephen Baldwin, seemed to have apprehensions.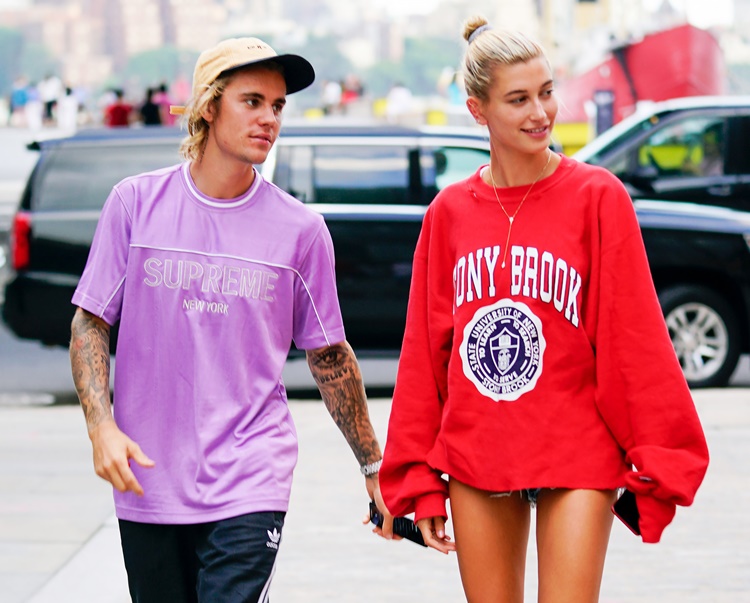 The American celebrity even asked President Rodrigo Duterte about his daughter when they met last August.
Celebrities in the Philippines also commented about Hailey Baldwin and Justin Bieber's engagement.
After the news about their engagement, there came the speculation that they are going to be parents soon.
https://www.instagram.com/p/BmrVCk-ABkl/
This rumor was shared by Kapamilya actress Sofia Andres which received scrutiny from netizens because it was fake.
Another controversial post about the Hollywood couple caught the attention of netizens around the globe.
First, Justin Bieber posted a photo of him with Hailey Baldwin on Instagram. The singer captioned his post with, "My wife is awesome".
Following that was the change of Hailey's last name on Instagram. She is now Hailey Bieber.
With regards to this, fans of of the Pop singer expressed their reactions on Twitter.
Here are some comments from the fans of Justin.
SHE CHANGED HER NAME TO HAILEY BIEBER IF YOU THINK MY HEART JUST BROKE INTO A THOUSAND PIECES YOU'RE ABSOLUTELY RIGHT OMFG pic.twitter.com/QBUZMx3say

— chloe (@biebersdepths) November 17, 2018
Hailey Baldwin just changed her Instagram to Hailey Bieber….it's official…this is really the end ladies…Justin's married….Alexa play that should be me.

— anastasia (@anastasiaceline) November 17, 2018
https://twitter.com/justinbieberjio/status/1063741970311340033?
Meanwhile, a report from PEOPLE in September stated that the young couple secretly tied the knot at the courthouse.
 "They went ahead and did it without listening to anyone," a source close to the couple said.
A photo of them entering the courthouse surfaced online.
Based on the report, a religious source confirmed that the 24-year-old singer and the 21-year-old model got married "at the courthouse, but are going to have a religious ceremony and celebration with family and friends soon".