Isabelle Duterte fearlessly lambasted Chrence Go.
ISABELLE DUTERTE – The controversial granddaughter Isabelle Duterte fearlessly slammed the son of Bong Go, Chrence Go, following his implicit post in social media about her.
A family feud seemed to be brewing between the Dutertes and the Gos because of the Tweets of Isabelle following the post of Chrence.
Seventeen-year-old Presidential apo Isabelle Duterte recently slammed Presidential aide Bong Go's son, Chrence, after his obvious remarks about the pre-debut photo shoot of Isabelle in the Malacanang Palace.
Paolo Duterte's daughter did not like Chrence Go's tweets, thus, she got triggered and seemingly about to spill to which among the two families holds a "bigger scandal".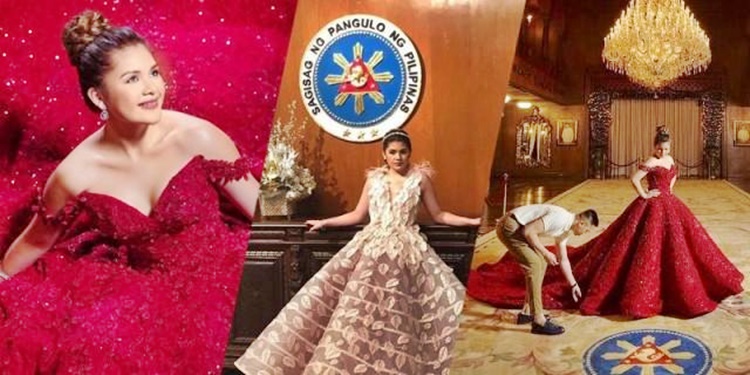 "Parang may sense of entitlement ang dating. Nagpose pa siya sa seal. Weird, so weird.", Chrence tweeted, although no names were explicitly mentioned.
The 17-year-old Presidential granddaughter said without letting her guards down, "you bash someone related to the person who your dad works for, konteng tingin sa pinanggalingan. keep your feet on the ground."
In another statement, she stated, "you've been to many places i' ve never been to. so don't hit me with that entitlement bull(–foul word(s) removed–), kasi you know who between the two of our families hold a bigger scandal. if you've lost that much respect for our family, i wont hesitate to spill everything about yours."
See the tweets of the two below: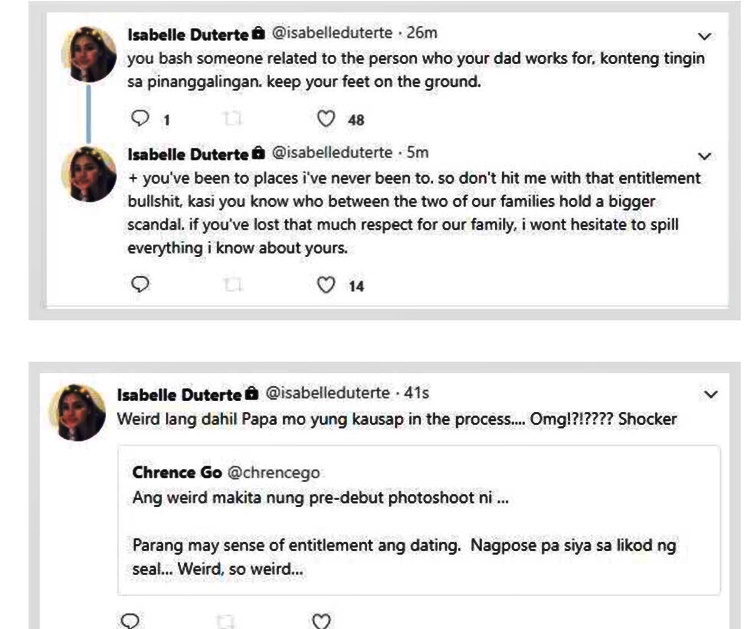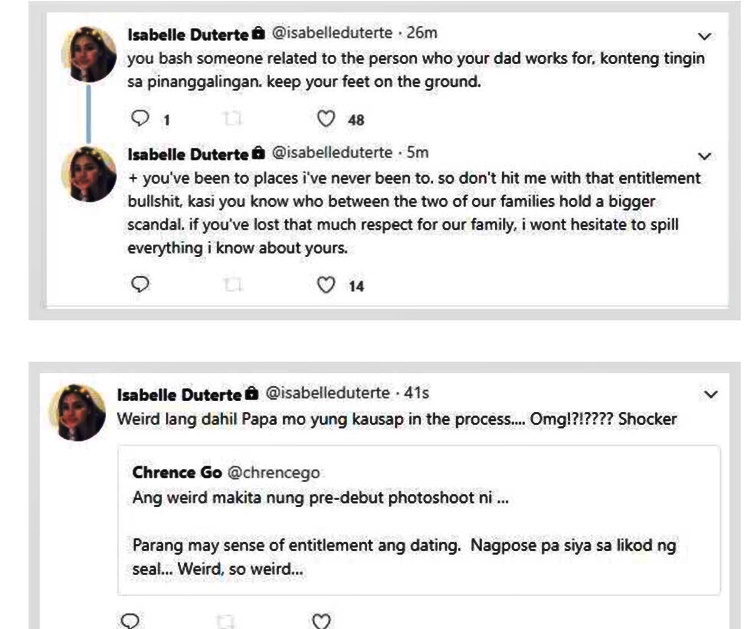 Bong Go, based on a certain report, has accordingly intervened "in the selection of the combat management system (CMS) for P15.7-billion frigates being procured for the Philippine Navy."
But the elder Go has been cleared of the allegations.
What can you say about this?
Source: ABS-CBN News
Read also the previous article: Julia Montes Finally Speaks Up On Issue Of Having Baby Soon
For more news and updates, follow us on Twitter: @philnews_ph and Facebook: @PhilNews