A labor day protest is eyed by some militant groups.
LABOR DAY – The members of Kadamay and other groups of rallyist get themselves ready for the protest this Labor Day.
Recently, four photos showing a large crowd of militants crossed the social media. Based on the caption of one of the posts in the Facebook page Philippine Star, the Kadamay members and as well as the members of other militant groups are assembling for the protest.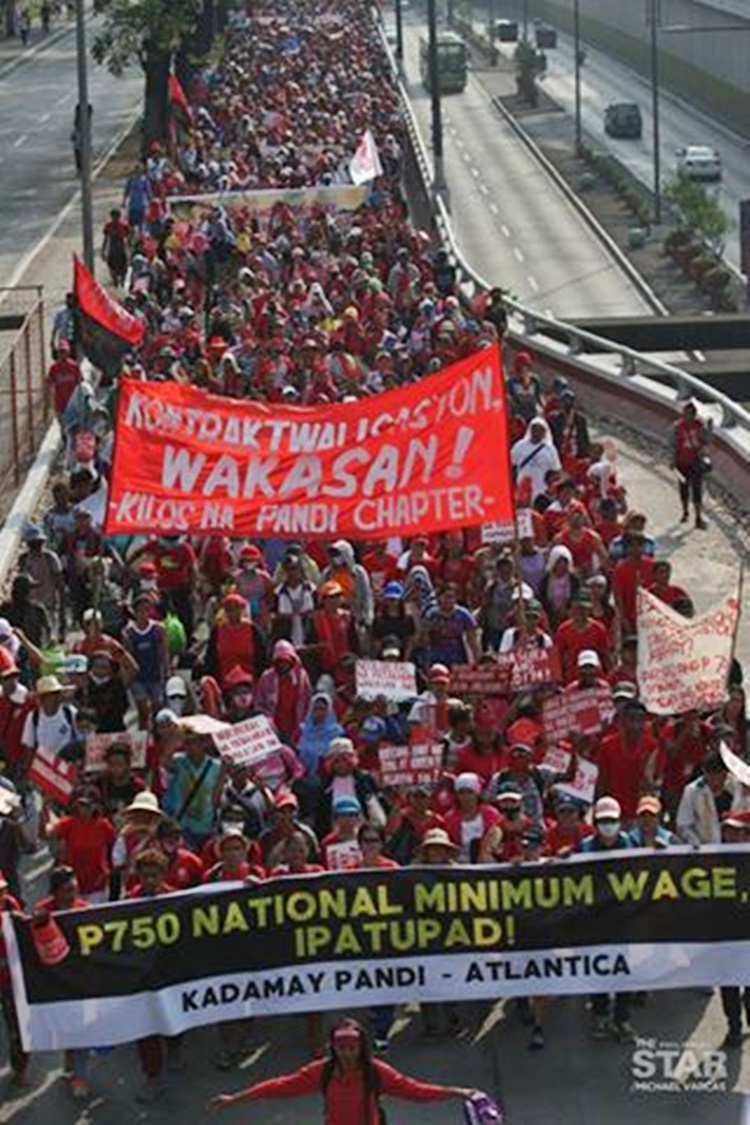 In less than an hour since the photos have been posted on the online platform, lots of netizens have expressed their reactions to the photos by dropping comments on the post.
According to a Facebook user, it is a rally of people who are lazy. She stated that there are those who really work hard but does not ask too much from the government.
One netizen expressed in her comment that those people are "demanding" a minimum wage of 750 but they are jobless. She raised a question on who ordered those people to protest.
"Hindi talaga aangat ang pinas kapag ganyan ang mga tao iaasa lahat sa gobyerno, kapag di napag bigyan gobyerno pa rin ang sisihin," stated one netizen in his comment.
[Philippines will not really progress if the people will depend everything to the government and if not given, the government will be blamed.]
One netizen stated in his comment that they were already given houses.
According to a netizen, it is a rally of lazy Filipinos. He raised a question on why they are not looking for jobs as their hands and feet are complete.
Meanwhile, one netizen expressed in his comment an advice to the people not to enter in a company that would not give a 750 pesos daily salary.
According to a Facebook user, the prices of all of the goods are increasing but the salary is not. She stated that President Rodrigo Roa Duterte is just focusing on drugs.
https://www.facebook.com/PhilippineSTAR/posts/807004869453196