Duterte Apologized For The Lost Lives Of Innocent People On His War Against Drugs
President Rodrigo Duterte apologized for the lost lives of some innocent people caught in crossfire during police operations of his war against drugs.
On Thursday (December 29, 2016), the president made a public apology regarding the innocents killed during the anti-narcotics operation of the authorities on war against drugs. Duterte also admitted that some killings were unintended.
Earlier, he also announced that the blood war on drugs in the Philippines would only stop until the last drug suspect will be jailed or killed because he aims to eliminate and address the increasing drug addicts and drug-related cases in the country.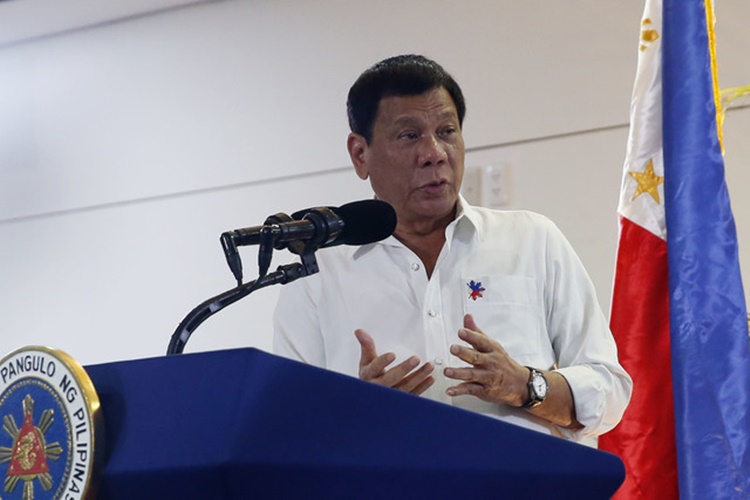 Duterte's anti-illegal drug campaign has drawn criticism from different international sectors abroad including United Nations (UN), European Union (EU), US President Barack Obama, and human rights groups.
International community criticized Duterte's bloody crackdown on drugs due to the increasing victims of Extrajudicial Killings (EJK) and death toll in the country. Duterte also explained that police forces have no criminal liability on the lives lost during an authorized anti-crime operation.
"You want the killings to stop in the Philippines, foreigners and natives should stop drugs. You stop this and everything will be OK. We can concentrate on other things of government," said by Duterte quoted by Philstar.
The president also emphasized that being a hard leader is necessary in order to implement peace and order in the country, He also said that his violence is one of his strength and required in dealing with drug problems in the Philippines.
According to the authorities, there are already more than 6, 000 people have been killed since the war on drugs was launched when Duterte took the presidency last June 30, 2016. Duterte maintained his promise by not endorsing summary executions.
Last September 2016, Rody admitted that he can't fulfill his promise to end the drug problem within six months. He asked for another 6-month extension in eliminating the drug issue in the Philippines.