Newly-appointed secretary Perfecto Yasay eyes special envoy in China.
Department of Foreign Affairs (DFA) secretary Perfecto Yasay Jr. is eyeing for a special envoy in China amid the issues surrounding the disputed Islands in the South China Sea.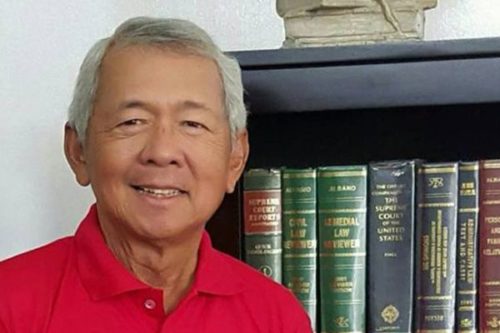 In an interview with ANC's "Top Story," the newly-appointed Foreign Secretary that there is a need for a special envoy in China although there is already an ambassador in Beijing.
He said that the function of special envoy is to make back-channel talks with china, emphasizing that its role is different from the ambassador.
Yasay added that it his understanding that President Rodrigo Duterte wants to strengthen the ties of the Philippines with China and other countries.
"It is my understanding that the President would like to maintain stronger, better relationships with everybody, including China, including the United States, including Japan and all. The Constitution mandates amity, close friendships with all nations and this is what we should pursue," he said.
According to Yasay, the problem in the South China Sea transcends to generations and it would be good for both countries to work mutually to develop the area for the Philippines and China.
Yesterday, it was reported that China is planning to hold military drills in the South China sea ahead of the arbitration court ruling. Maritime Safety Administration said that the drills will last up to seven days.
In 2013, Philippines issued arbitral proceedings at the Permanent Court of Arbitration against the People's Republic of China over disputed islands.
comment(s) for this post "Foreign Affairs Secretary Yasay Eyes Special Envoy In China". Tell us what you think abut this post by leaving your comments below.