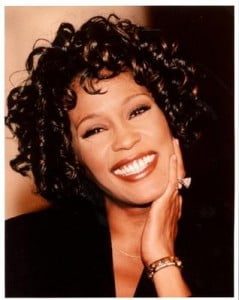 Sad news for the music industry and friends of award winning singer-actress Whitney Houston after she was confirmed dead by a spokesperson of their family.
The news started to circulate about the 48 years old Grammy-award winning singer that she already passed away and later on it was confirmed by a family spokesman.
There are no exact details about Houston's cause of death but recently the actress was reported to use drugs that greatly influence her health.
She became popular in between 1980s to 1990s where in her songs soared high as constant number 1 hit in different charts. Her single "I Will Always Love You" became one of the most favorite songs of all time that even today's generation sing it.
At the peak of her fame Whitney Houston gathered many awards including Grammy's Album of the year in 1994 and a unbreakable record of 30 awards in Billboard, 22 from American Music Awards and two from Emmy.
Houston sold at least 200 million albums worldwide which proves her great influence and impact to the music lovers.
Undeniably Houston is one of the most celebrated singer of all time and her death is truly a big loss to the music industry.