Pag-IBIG Fund Offers Fast Cash thru Multi-Purpose Loan
You can check the list below for the documentary requirements in applying for the Pag-IBIG Fund's cash loan offer, the Multi-Purpose Loan or MPL.
Have you heard about the Multi-Purpose Loan offer of the Pag-IBIG Fund? You might be interested to apply for this cash loan offer of the government agency which was designed to help address the qualified member's short term needs.
Unlike other loans of the Fund, the MPL is flexible when it comes to the purpose it serves. You may apply for it to make some home repairs, travel, fund a special event, buy a new laptop, etc.
To apply for the Pag-IBIG Multi-Purpose Cash Loan offer, there are documents that you must prepare and submit to the government agency. Make sure you have the following documents:
duly-accomplished and signed Multi-Purpose Loan Application Form
valid ID
proof of income

If employed:

the "Certificate of Net Pay" portion at the back of the application form must be accomplished by your employer; or
Submit a photocopy of one (1) month latest payslip duly authenticated by the company's authorized signatory

If self-employed (any of the following):

ITR, Audited Financial Statements, and Official Receipt of tax payment from bank supported with DTI Registrant and Mayor's Permit/Business Permit (1 Photocopy)
Bank Statements or passbook for the last 12 months
Commission Vouchers reflecting the issuer's name and contact details (for the last 12 months) (1 Original)
Notarized Affidavit of Income
Certified True Copy of Transport Franchise issued by appropriate government agency
Certificate of Engagement issued by the owner of business (1 Original)
If you are an overseas Filipino worker (OFW) member of the Fund who wish to apply for the loan offer, there is a separate list of documentary requirements for Pag-IBIG Multi-Purpose Cash Loan application.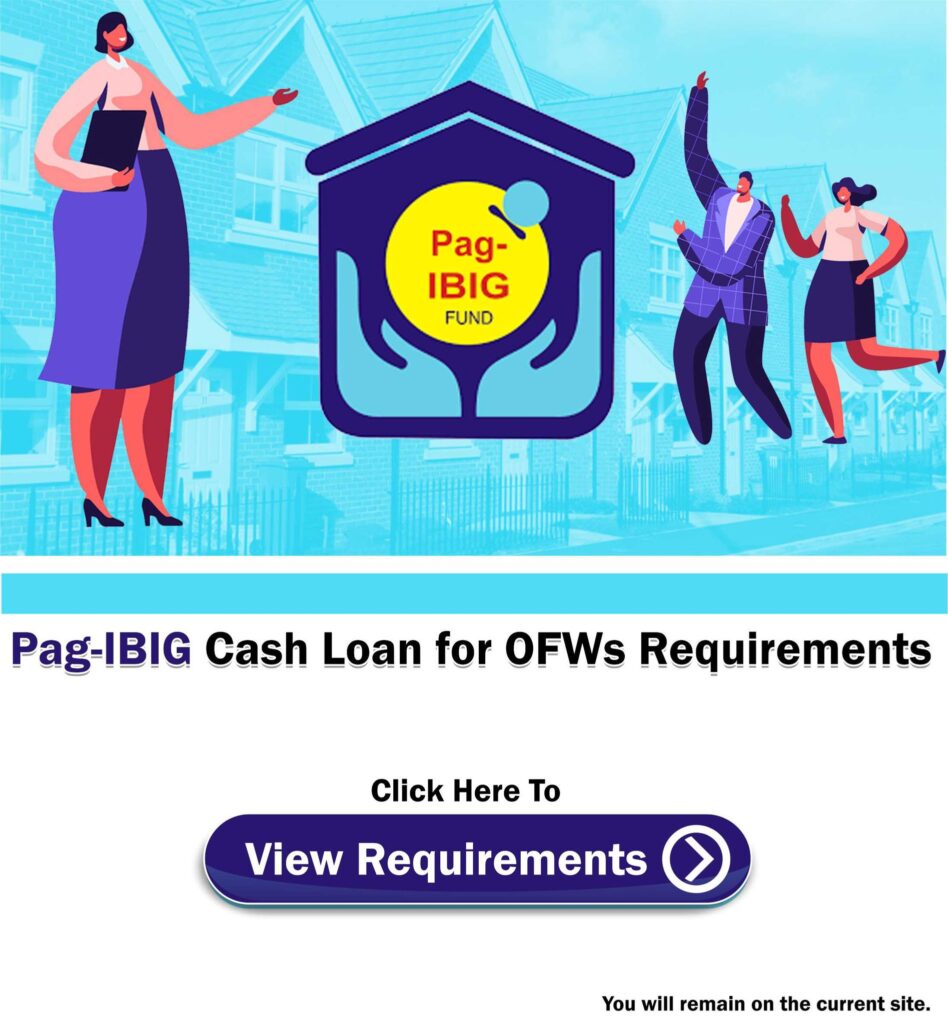 In applying for the loan offer, there are two (2) options that members can choose from. Thus, you can pick the application mode that is more convenient for you.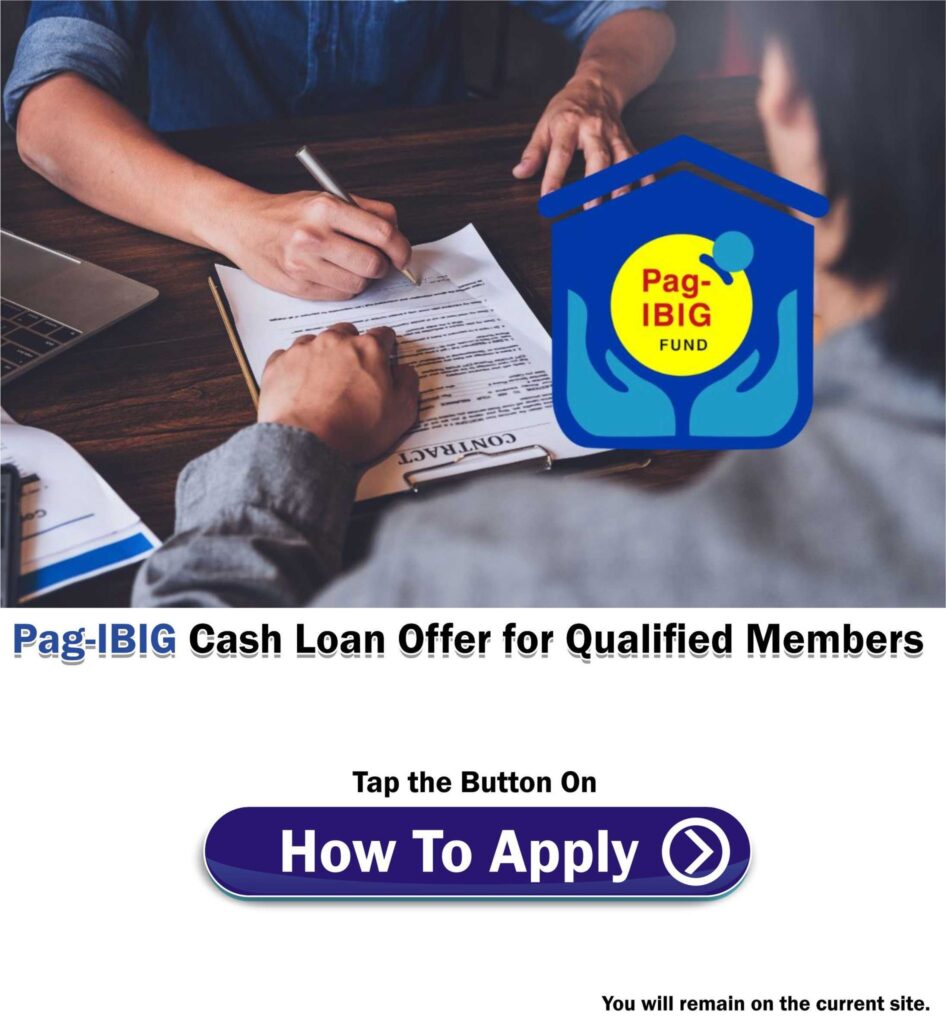 The loan processing may take as fast as two (2) working days. The Pag-IBIG Fund notifies its loan applications with the results of the loan application.