Rider Involved in Viral Altercation Has Previously Involved in Road Rage Incident
The motorcycle rider in a viral traffic altercation with a group of cyclists had apparently been involved in a previous road rage incident.
Earlier, a netizen named Jake Bilbao shared video clip of an intense traffic altercation a motorcycle rider and a group of cyclists in Negros Occidental. The online community condemned the rider's inappropriate behavior.
The raging motorist honks his horn at a group of cyclists occupying one of the lanes. One of the cyclists react to his rude behavior, leading to a heated exchange of words between the two parties.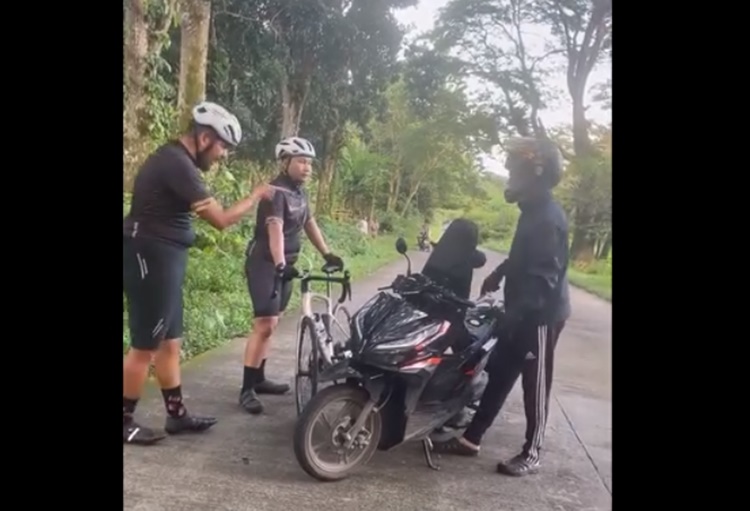 Tensions continue to rise, and at a critical moment, the motorcyclist comes to a sudden stop and pulls out a knife, brandishing it as a threat to one of the cyclists. In response, one of the cyclists points out that the road is wide enough for the motorcyclist to pass safely.
However, the motorcyclist insists that they must give way to motorized vehicles. The argument continues to escalate, with both parties engaged in a heated exchange.
After a few moments, confrontation reaches a climax when the motorcyclist finally decides to leave the scene.
Recently, a month-old video surfaced on the Facebook page "BACOLOD EXPOSED 2.0," showing the same motorcycle rider involved in a heated confrontation with a car driver during a previous traffic incident.
The video quickly went viral, further highlighting the motorcyclist's history of confrontations on the road.
The uploader chose to take an alternate route to Providence for their delivery due to the motorcyclist's sudden agitation without apparent reason. The motorist displayed aggressive behavior and issued threats, leaving him and his colleagues understandably frightened.
Here is the full post:
"Kung sin o mani naka kilala sa iya, baw nung grabe gid ka traidor sa imo, nagliko kami kay providence amon delivery, which is ara siya sa exit ayon, syempre masulod kami sa entrance, layo palang nag signal na maliko kami, ikaw ya ga hara hara kag wala kaya naano, matyagan mo imo ya ging into ka namon nga nagsulod kami entrance kag guwa naman liwat, natural kay ato siya sa exit, indi man pwede sa exit kami dayon masulod, indi kapa mag pati ma deliver kami cake! Kung traidor lang kami pinulihan kana namon galing lang kay nagpalang lapaw pa taha namon sa imo kag bantaan mo pa kami! grabe nga kurog ko kay kinulbaan ko sa imo, sa liwat kung sin o mani nakakilala sa iya tadlongon ya magbanta sa tawo kay wala kami ya gamo kag ma deliver kami cakes. First time ni natabo sa amon nga ging sundan kami sang ga motor wala pa plaka kag nag banta pa sa amon! makita gid ang kaisog niya. Sa liwat nung hagan hagan sang kaisog kay indi tanan masugata mo pareho sa amon nga kalma lang."
Earlier, an intense confrontation between group of cyclists & motorcycle rider goes viral
The social media users expressed their reactions to the incident: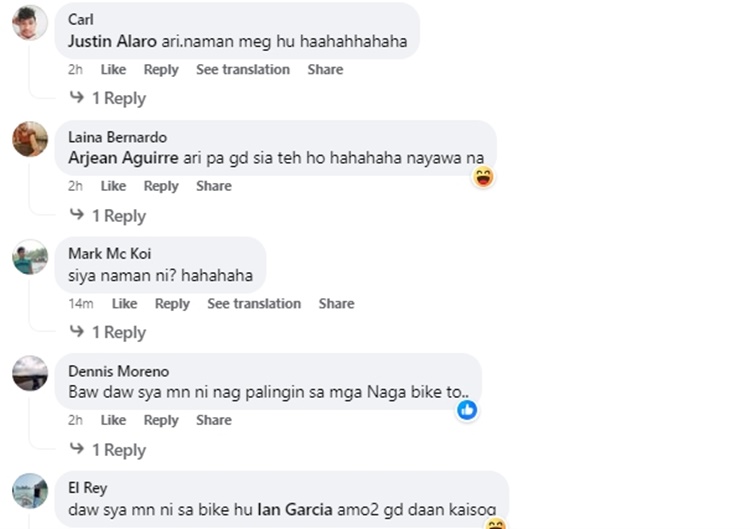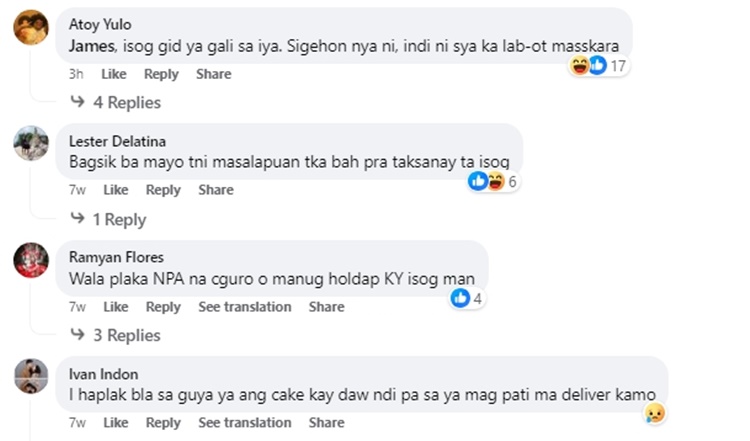 Thank you for visiting Philippine Trending News (Philnews.ph). You may also follow us on the following social media platforms; Facebook, Twitter, and YouTube