Jose Mari Chan Personal Background, Family & Career
JOSE MARI CHAN – Here is a biography of the Filipino-Chinese singer-songwriter dubbed as the "King of Filipino Christmas Carols".
Every September 1st or even a few days before the -ber months begin, photos and videos of the Filipino-Chinese singer-songwriter take the social media by storm. He is undeniably one of the main figures in the Philippines when it comes to Christmas songs that hooked a lot of people.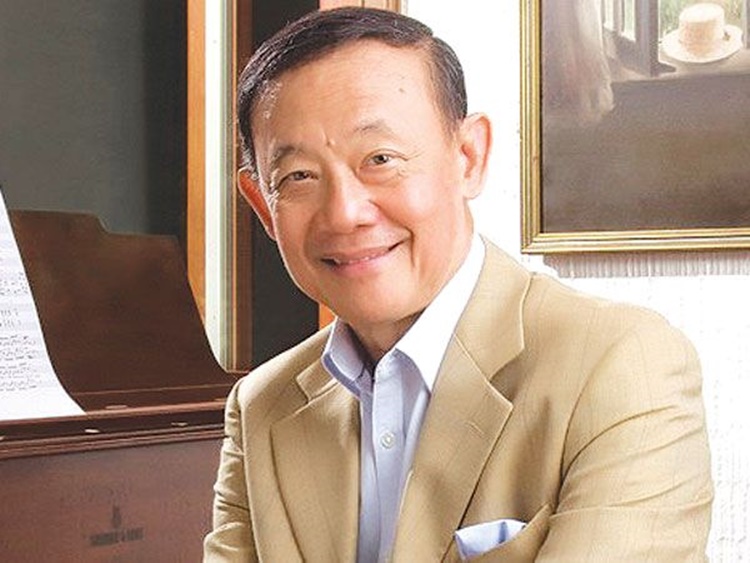 Jose Mari Chan
Born on March 11, 1945 as Jose Mari Chan Lim, the singer-songwriter is the eldest child of Antonio Chan, an immigrant from Fujian, China, and Florencia Lim, an only child of a Filipino-Chinese couple. Antonio Chan was only 13 years old when he came to the Philippines. He put up a sugar trading company in the country.
Growing up, the Filipino-Chinese singer-songwriter witnessed his maternal grandmother from Cebu playing music at their house and it had a huge impact on him. His grandmother was an excellent pianist.
At a young age, Jose Mari became part of a radio program Children's Hour on DYRI where kids play the piano, sing, and recite poetry. He was only 13 years old when he wrote his first song. Jose Mari Chan's age now is 78 years old, it has been decades and decades of living life with music.
The singer-songwriter's father has a huge impact on how he viewed music and the other aspects in his life. He was a teenager writing songs when his father became concerned that his being a Chinese will put him at a disadvantage in terms of a music career in the Philippines. He encouraged him to consider it a hobby and get a business career.
Jose Mari is a graduate of Ateneo de Manila Univerity. It was in 1967 when he finished is degree in Economics.
Jose Mari Chan's wife is Mary Ann Ansaldo. Their marriage is blessed with five (5) children who got his musical talent. The Chan siblings are Liza, Jose Antonio, Franco, Michael Philip, and Angelica.
Business Career
Jose Mari Chan's the chairman and chief executive officer of Binalbagan-Isabela Sugar Company Inc. (BISCOM) and the A. Chan Sugar Corporation. It was in 1967 when he started became involved in their family business right away after he graduated.
Music Career
Dubbed as the King of the Philippine Christmas Carols, Jose Mari has always been assertive that the King of Christmas is Jesus. His most popular songs include Christmas in Our Hearts with heartfelt lyrics and A Perfect Christmas which has lyrics that also appeal to many people's emotions.
In 2013, Jose Mari Chan's first Filipino Christmas song entitled "Pagdating ng Pasko" was released. Aside from Christmas songs, Jose Mari's version of several songs also hooked the people. Here is a list of the songs of the Filipino-Chinese singer-songwriter has performed:
"Afterglow"/"Pines" (1967)
"Run Jimmy Run"
"I Only Live to Love You"/"Night Time"
"Love Me as Though There Were No Tomorrow"
"High and Mighty"/"Seventh Dawn"
"This Guy's in Love with You"
"Deep in My Heart"/"Leave You" (1969)
"Walk on Girl"
"Love Is for the Two of Us"
"Can We Just Stop and Talk Awhile"/"From Day to Day" (1973)
"Refrain"/"Times We're In" (1973)
"What Is a Sweetheart" (1976)
"A Love to Last a Lifetime"/"A Love Song" (1978)
"Tell Me Your Name"/"One of Many" (1985)
"Beautiful Girl" (1989)
"Can't We Start Over Again" (1989)
"A Perfect Christmas" (1990)
"Christmas in Our Hearts" (1990)
"A Whole New World"
"Please Be Careful with My Heart" (1989)
"Constant Change" (1989)
"Is She Thinking About Me?"
"If We Only Had More Time Together"
"Easier Said Than Done"
"Love at Thirty Thousand Feet" (1976)
"My Girl, My Woman, My Friend" (1988)
"Perhaps Love"
"So I'll Go"
"Here and Now"
"Emmanuel" (2001)
"We're All Just One" (2005)
"Afraid for Love to Fade"
"Radio Romance"
"Big Beautiful Country"
"Good Old Fashioned Romance"
"Part of Your Life"
"Mr. Songwriter"
"Sing Me Your Song Again, Daddy"
"No Rewind, No Replay"
"Thank You, Love" (2007)
"The Sound of Life"
"Empty Space" (2003) – original by the Bukas Palad Music Ministry
"Going to the Past"
"Christmas Past"
"Constantly" (2012)
"Pagdating ng Pasko" (2013)
Updating…
Thank you for visiting Philnews.ph. You may also follow us on Facebook, on Twitter, and subscribe to our YouTube channel Philnews Ph.