Lady Teacher in Iligan City Earns Praise Online for Launching 'Adopt a Student' Project
A lady teacher from Iligan City has gone viral and garnered praise online for launching the 'Adopt a Student' project.
A Facebook user named Melanie Figueroa has become a local hero by going above and beyond her role as a teacher. The post quickly circulates online and earns reactions from the internet users.
The teacher known as "Ma'am Melanie," teaches Social Studies at Hinaplanon National High School in Iligan City, Lanao Del Norte. Her commitment to her students goes beyond the classroom.
Teacher Melanie tirelessly strives to uplift the lives of deserving students through her innovative "Adopt-a-Student: Kaagapay sa Pangarap" project. She has been changing the lives of her students for few years now.
Figueroa started with her "Laptop para sa Pangarap" project, fulfilling the Christmas wishes of select students and aiding a motherless student who had recently given birth.
As new school year approaches, the lady teacher has renewed her efforts with her "Adopt-a-Student" project. The project aims to provide learning kits and school uniforms to selected less-fortunate students.
The "Adopt-a-Student" project covers all aspects of a student's needs, including uniforms, school supplies, various school-related fees, identification cards, insurance, footwear, bags, daily lunch allowances, and more.
Ma'am Melanie manages to reach out to approximately 50 to 55 students through her project each year. The program reportedly started way back in 2011 and she continues to provide assistance to the needy.
However, the program temporarily stopped during the pandemic. After a short break, she launched "Laptop para sa Pangarap" and continued the "Adopt-a-Student" project.
Last week, a female teacher starts to cover murals w/ white paint ahead of class opening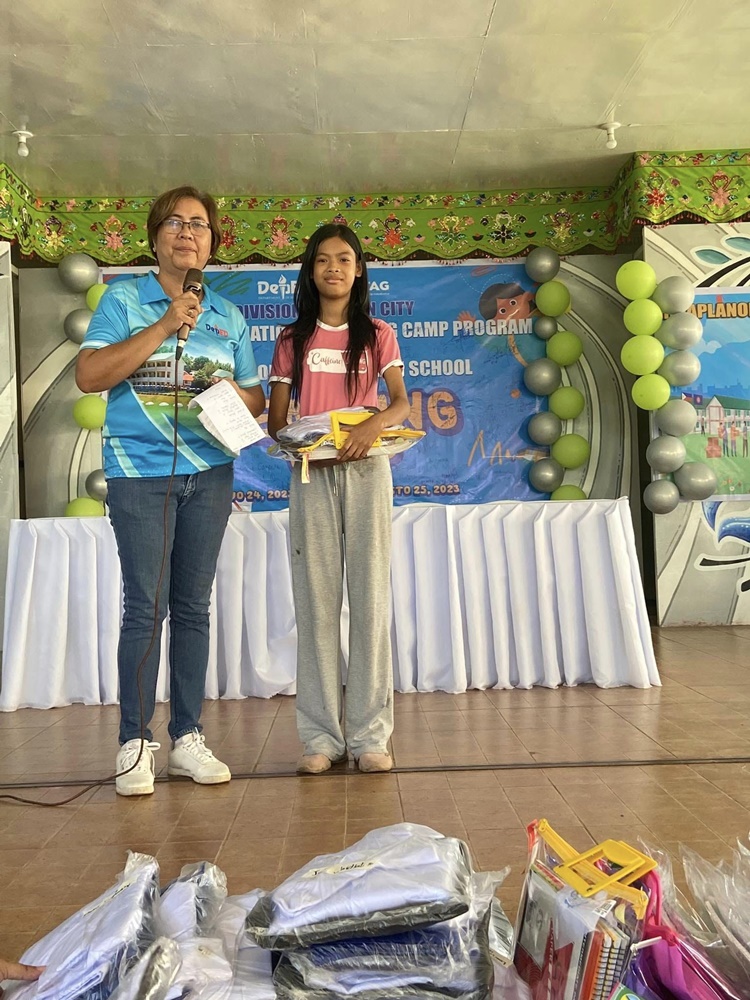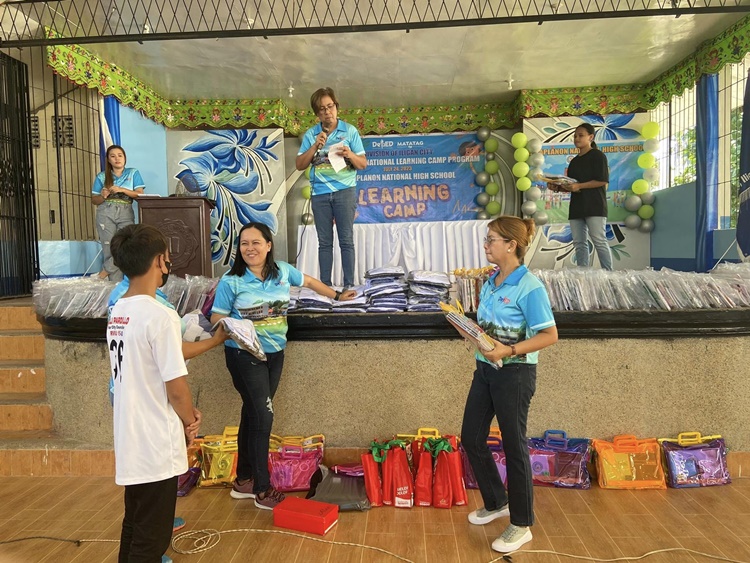 The passionate educator efforts have not gone unnoticed as her posts on social media, invitations to television and online shows, and the power of word-of-mouth have connected her with friends, former classmates, relatives, and even strangers who have become benefactors to her cause.
Here are some of the comments: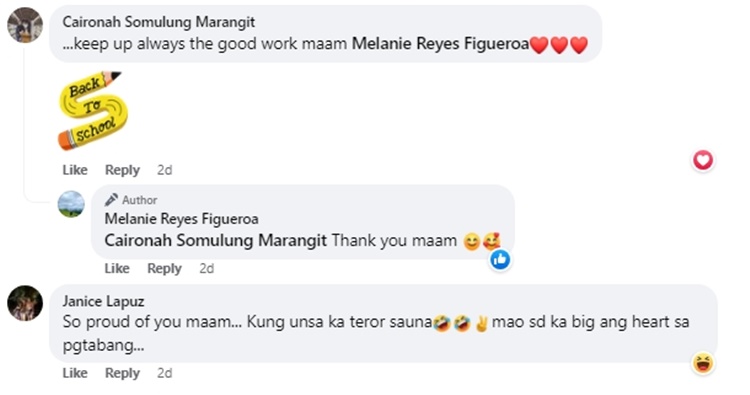 Thank you for visiting Philippine Trending News (Philnews.ph). You may also follow us on the following social media platforms; Facebook, Twitter, and YouTube