Padilla Dismayed at Frat Master After Admitted Not Memorizing "Triskelion Prayer"
Senator Robinhood Padilla airs dismay to the frat master of Tau Gamma Phi Adamson chapter for allegedly not memorizing the "Triskelion Prayer".
During the hearing on the case of John Matthew Salilig, an Adamson University student who died as a result of hazing, the Senator could not hide his displeasure with the frat brothers. Due to their welcoming tradition, Salilig died in the hands of his frat comrades.
Padilla questioned Daniel Perry, popularly known as 'Sting,' the mastermind behind the victim's welcoming rights. The Senator, who is known to be close to the fraternity, urged Perry to say the Triskelion prayer.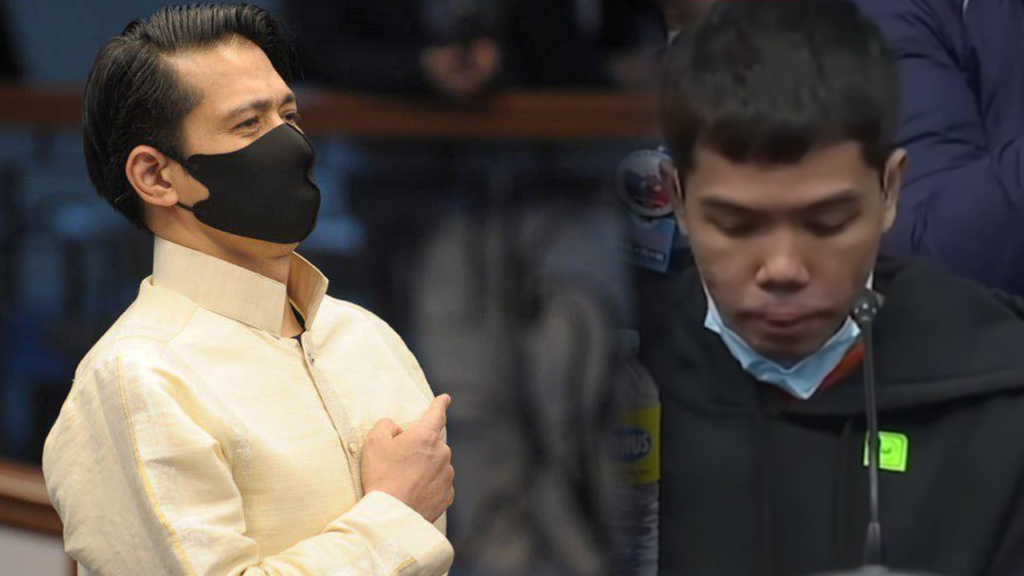 But, Perry revealed that he did not memorize the prayer, which disappointed and upset the senator. Padilla emphasized the importance of Tau Gamma members memorizing their fraternity prayer since it contains a valuable message.
"Hindi mo saulado? Mga anak pambihira kayo… Gusto ko pong magtanong pero mababaon kayo, ayoko na kayong baunin pa dahil baon na kayo,"  Padilla said adding "Pero sana sa Tau Gamma, isaksak niyo sa isip niyo 'yung prayer niyo dahil napakaganda."
He, then, recited the prayer during the hearing.
"Almighty God, bless this brotherhood and sisterhood of ours, that we may succeed in all of its endeavors, enlighten and strengthen our Premier, Secretary General, Chairman, and chapter's Grand Triskelion. So then, to maintain the highest standard of decision-making, for a better and more successful, Tau Gamma Phi, Tau Gamma Sigma, Fraternity, and Sorority. Amen."
Meanwhile, Perry stated that he was the one who looked after Salilig and had no idea he would die that night. Because of what transpired, the members of Tau Gamma may not complete their degrees, and they may potentially lose their freedom eventually.
READ ALSO: Father of 'Person of Interest' in John Matthew Salilig Case Apologizes to Victim's Family
What are your thoughts on this article? Just feel free to leave your reactions in the comment section.
Thank you for taking the time to read this. We aim to give the freshest and in-demand content to our visitors. Come back next time at PhilNews for more updated news.