DOJ Dismissed the Jayke Joson Cybel Libel Complaint Filed vs Annabelle Rama
The Department of Justice (DOJ) has dismissed the cyber libel complaint filed by Jayke Joson against Annabelle Rama.
The DOJ accepted the Petition for Review filed by Annabelle Rama for the cyber libel complaint filed against her by businessman and former actor Jayke Joson. As a result, the DOJ ordered the Office of the City Prosecutor of Las Piñas to withdraw from the court the information against the accused.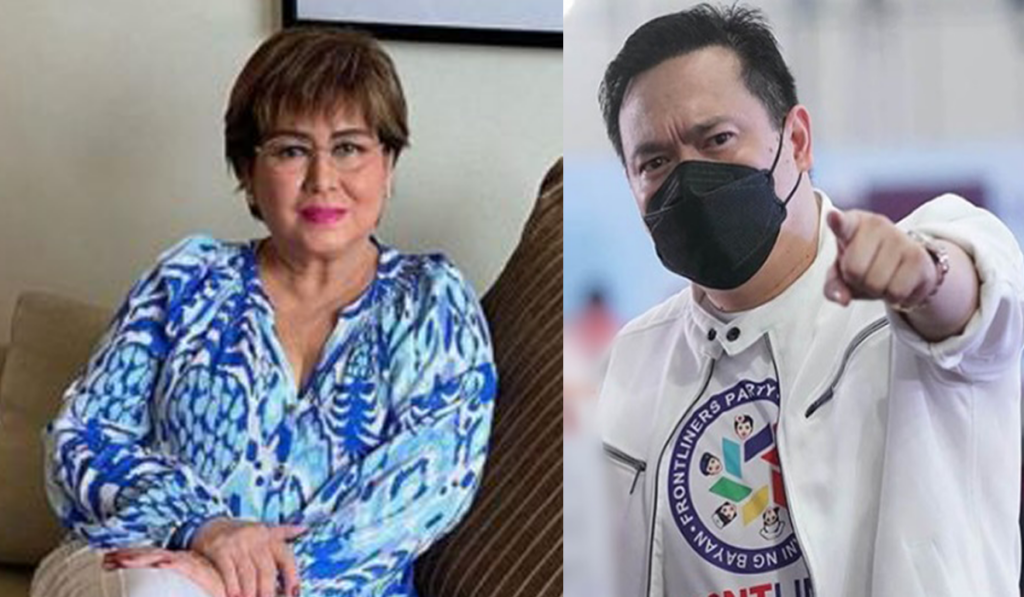 This is because the complainant failed to prove and establish in the preliminary investigation all the elements of cyber libel. The legal battle between Annabelle and Jayke started when the latter filed a complaint with the National Bureau of Investigation (NBI) on October 26, 2021.
Jayke charges Annabelle with defamatory due to the talent manager's post on Instagram against him and his ruptured friendship with the former Senator Manny Pacquiao.  At the Quezon City Prosecutor's Office on December 7, 2021, Annabelle also filed a libel action against Jake.
Based on the report, the talent manager's complaint stemmed from the statement of Jayke where he called Annabelle a "liar" and a "swindler" in an interview with The Philippine STAR. The celebrity mother was also accused by the former actor of having numerous lawsuits in Manila, Makati, and Quezon City.
With the help of the NBI, Jayke just filed a cyber libel complaint against Annabelle at the Office of the City Prosecutor of Las Piñas on January 24, 2022. On March 21, 2022, the Quezon City Prosecutor's Office weighed Annabelle's cyber libel complaint against Jayke, along with the necessary information that ordered the said crime to be filed in court.
The case is being heard in Branch 90 of the Regional Trial Court of Quezon City and the prosecution is scheduled to present its last witness on Tuesday, December 6. On June 30, 2022, the Prosecutor's Office of Las Piñas gave due course to Jayke's complaint so the cyber libel case against Annabelle was filed in court.
Following this, Annabelle filed a Petition for Review with the DOJ. Annabelle's legal counsel Atty Maggie Abraham-Garduque confirmed that they received from the DOJ the resolution ordering the Office of the City Prosecutor of Las Piñas to withdraw the case against the accused that was filed in Branch 253 of the Regional Trial Court of the said city.
READ ALSO: Kiray Celis Finally Speaks Up About Issue with Mystica
What are your thoughts on this article? Just feel free to leave your reactions in the comment section.
Thank you for taking the time to read this. We aim to give the freshest and in-demand content to our visitors. Come back next time at PhilNews for more updated news.