Gas Stations Expect Slight Oil Price Rollback Starting Next Week
Several gas stations in the country were expecting an oil price rollback starting next week due to low demand for oil.
Over the past few months, the prices of petroleum products play a very important role to the country's economy. Pump price adjustment usually causes significant impact on prices of products and services in the country.
The consecutive oil price hike during the past few months contribute to the daily burden of Filipino people especially to those who were in public transport sector. Price rollbacks can somehow ease the struggles of Filipino drivers.
The oil companies in the Philippines are expecting a slight drop in the prices of petroleum products including gasoline, diesel, and kerosene. The upcoming price rollback will not be as big as the price hike.
The price reduction came as the strict lockdowns in China and low demand for oil continued over the last few days.  The rollback has been announced after two weeks of consecutive pump price increases.
Pump prices are expected to go down by P0.60 to P0.80 per liter of gasoline, P1.10 to P1.30 per liter of diesel, and P1 to P1.15 per liter of kerosene. According to oil industry sources, the lower fuel prices were due to the massive coronavirus lockdowns in China.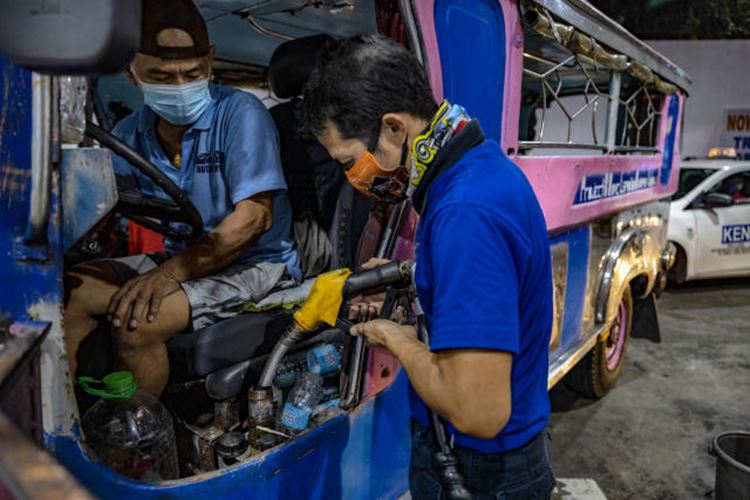 The Department of Energy said that other countries are using their strategic oil reserves. Currently, the oil prices in Metro Manila are reaching P80 per liter.
What can you say about the expected pump price reduction? Just feel free to leave your comments and reactions to this article.
Thank you for visiting Philippine Trending News (Philnews.ph). You may also follow us on the following social media platforms; Facebook, Twitter, and YouTube.
Read Also: Drivers & Riders Plan to Resign Due to Series of Oil Price Hike