CCTV Camera Caught the Budol-Budol Attempt of Fraudster in Coffee Shop
CCTV footage from a coffee shop captured a budol-budol suspect who attempted to conduct an illegal activity against a cashier.
Robbery has been a big issue in the Philippines, as well as other parts of the world, for many years. Due to a lack of employment possibilities, some criminals have no choice but to commit crimes.
Despite tougher laws and restrictions, the rate of crime continues to rise. As a result, individuals, particularly company owners, are becoming more watchful against thieves and fraudsters in order to avoid becoming victims.
They currently use closed-circuit television as a sophisticated security system (CCTV). The CCTV camera is extremely important since it has been used to identify suspects and document a number of crimes. This is also used to deter robberies since robbers flee when they see a security camera.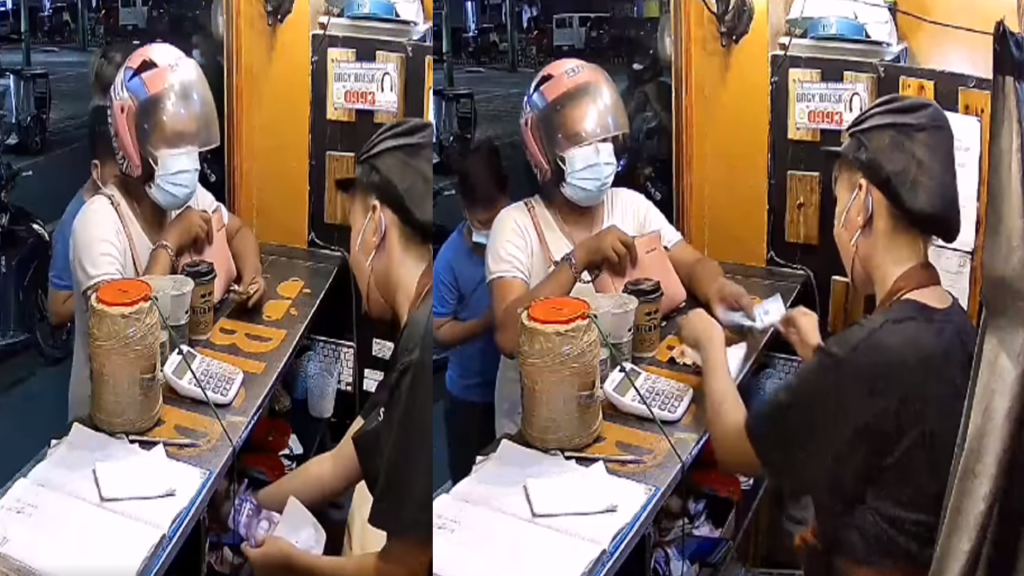 READ ALSO: Lady Victim Slams "Todo Porma" Female Thief For Snatching Her Phone
A concerned Facebook user posted CCTV footage from a coffee shop in Baesa, Quezon City. In the footage, a client who was later identified as a budol-budol suspect tries to deceive the cashier at the coffee shop.
According to the footage, the suspect had a motorcycle-riding accomplice. The suspect posed as a customer and placed an order for coffee. When the cashier demanded payment, the suspect reportedly handed the cashier P1,000 money.
The cashier requested the suspect for a smaller amount because he didn't seem to have any change for the hefty payment. To collect the correct amount, the culprit returns to his accomplice. When he returned to the cashier, he demanded the exact amount in exchange for his P1,000.
The money was given to the suspect, who placed it in his backpack. However, he reported to the cashier a few seconds after receiving the money that he only received P100. The cashier, who is perplexed, searches the cash register for the P1,000 money.
The thief continues to argue that the cashier was compelled to look at the CCTV camera. The suspect, who had no idea there was a surveillance camera, instantly took out the P1,000 money from his bag and pretended he had forgotten it.
READ ALSO: Elderly Vendor Airs Frustration After Scammed by Heartless Customers
What are your thoughts on this article? Just feel free to leave your reactions in the comment section.
For more news and updates, follow us on Twitter:@philnews_ph Facebook:@PhilNews and; YouTube channel Philnews Ph