Question: What is the nature of anthropology, sociology, and political science? Check it out below!
Here's the answer to the question " What is the nature of anthropology, sociology, and political science? ", find it out below!
Anthropology is the study of what makes us human. This gives us a better understanding of the many aspects of the human experience which includes our past and the biological aspect such as the bodies and genetics. Anthropology, simply defined, is "the study of people, past and present, with a focus on understanding the human condition both culturally and biologically" as per Texas State.
It has four subfields: archaeology, biological anthropology, cultural anthropology, and linguistic anthropology. Each of the subfields "applies theories, employs systematic research methodologies, formulates and tests hypotheses, and develops extensive sets of data".
Sociology, on the other hand, is the study of social life, social change, and the social causes and consequences of human behavior. The people who conduct this study are called sociologists and they study the structure of groups, organizations, and societies, and how people interact within these contexts based on the Department of Sociology.
Political Science, meanwhile, is the study that focuses on the theory and practice of government and politics at the local, state, national, and international levels according to the Department of Political Science of the University of Washington. Some of its major subfields include political theory, comparative politics, international relations, and political methodology.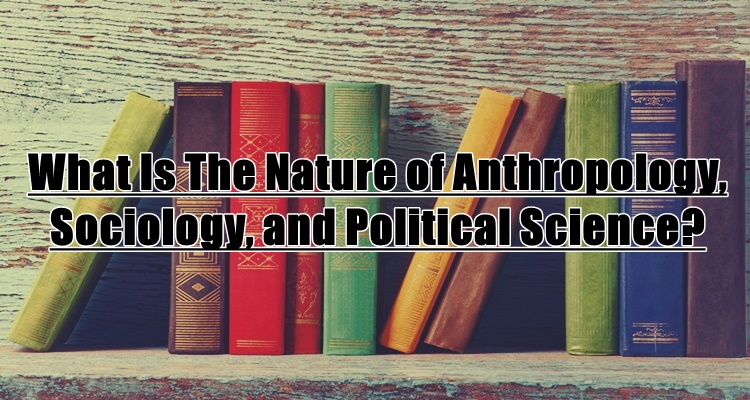 Now, the nature of these three studies, as all of them are related to humans and society, is philosophy.
Philosophy is the "activity people undertake when they seek to understand fundamental truths about themselves, the world in which they live, and their relationships to the world and to each other" according to a post from the Department of Philosophy of Florida State University.
READ ALSO:
What can you say about this? Let us know!
For more news and updates, follow us on Twitter:@philnews_ph Facebook:@PhilNews and; YouTube channel Philnews Ph.