Maggie Wilson Slams Overpriced Antigen Test Kits Sold in the Philippines
Former beauty queen Maggie Wilson air dismay to the government due to the overpriced antigen test kits of COVID-19 in the Philippines.
Maggie Wilson couldn't help but voice her dissatisfaction with the Philippines' double-priced COVID-19 antigen test kits. She went so far as to compare it to other countries.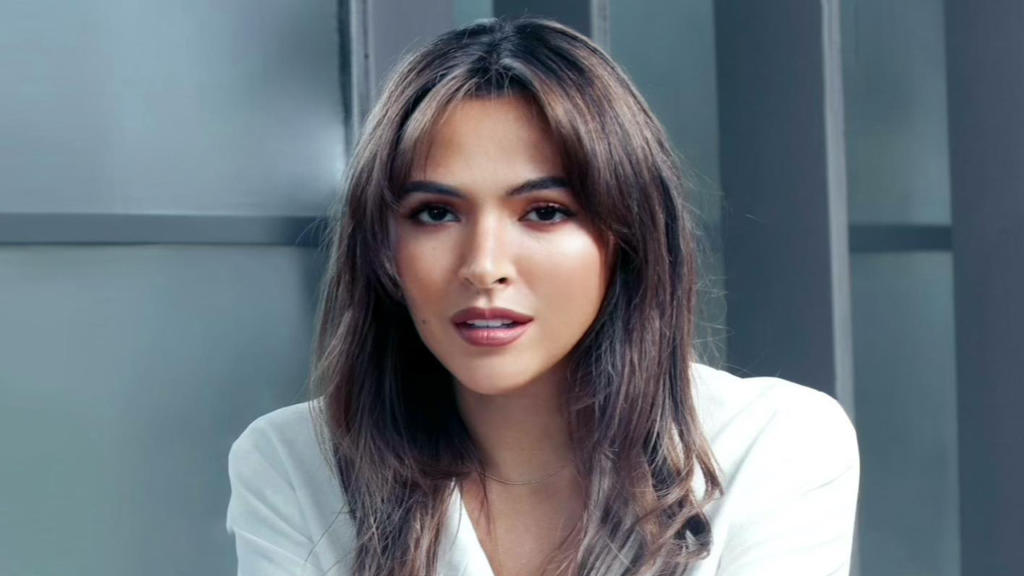 She inquired as to why it is not as free as it is in other countries such as the United Kingdom. She couldn't help but compare the sales of COVID-19 antigen test kits in the UK and the Philippines, according to her Instagram story.
"So I inquired about buying a box of antigen test kits for a friend who's based in the UK for her family here in the PH. The prices of a box of 20-25 kits have now doubled," she wrote in her post.
READ ALSO: 18 Who Met Close Contacts of 'Poblacion Girl' in La Union Got Infected
It was 'disgraceful,' she said, especially because everyone was in the midst of a pandemic. She expresses her dissatisfaction with certain sellers who are taking advantage of the situation by raising prices owing to increased demand.
"It's disgraceful how the people who are selling them are taking advantage of the situation and upping the prices due to demand. Greed! We have no price regulations in place," she added.
Later, she discovered the unavailability of free antigen test kits in the Philippines, despite the fact that they are claimed to be available for free in the United Kingdom. The former Miss Philippines criticized the Philippine government for not providing free services, calling it "more shameful."
"In the UK< anyone can walk into a pharmacy and ask for a box of laterflow test kits for FREE. Each kit even has a QR code where you can scan and register your results on the National Health Service Website. Here in the Philippines, at current prices, we have to pay ₱ 10,000 a box! Shameful!" she stressed.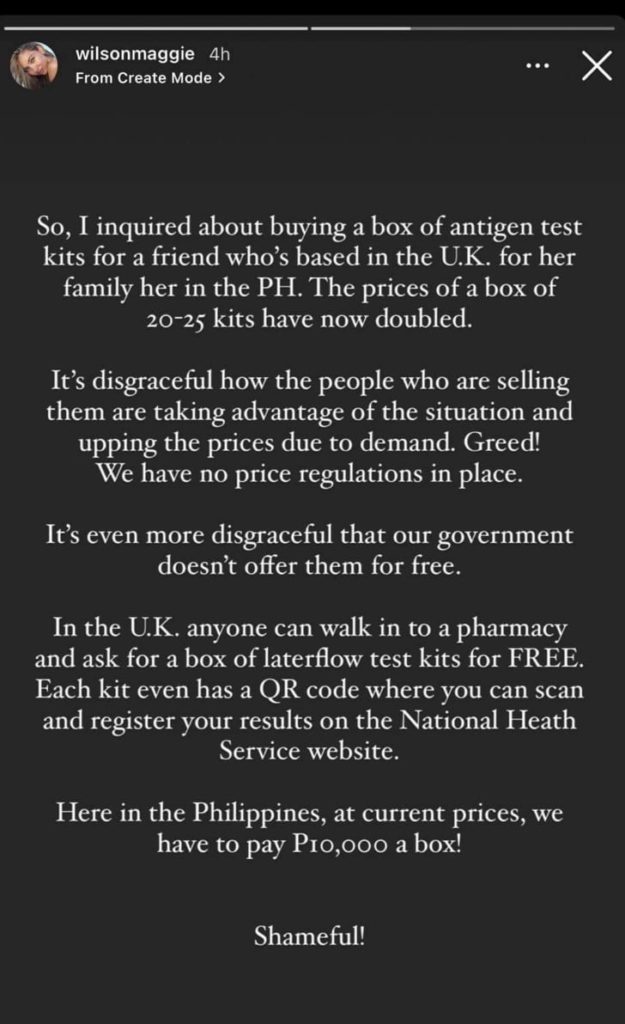 READ ALSO: Health Experts Warn Public Regarding Over Dosage of Vitamins
What are your thoughts on this article? Just feel free to leave your reactions in the comment section.
For more news and updates, follow us on Twitter:@philnews_ph Facebook:@PhilNews and; YouTube channel Philnews Ph