Three Cops, Chinese National Nabbed In Pasig City Over Alleged Extortion
PASIG CITY – Three QC policemen and a Chinese national were nabbed by authorities in Pasig City over alleged extortion of POGOs.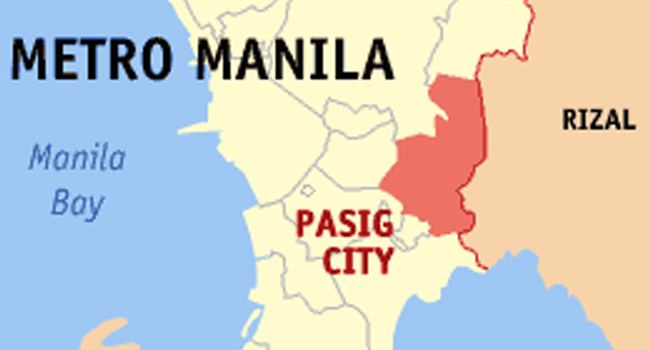 This came from a statement from the Eastern Police District (EPD) district director Brig. Gen. Matthew Baccay, according to a report from Manila Bulletin.
The suspects were identified by authorities as Cpl. Jason Bourne Daligdig, Cpl. Marvil Pagod, Pat. Jerry Uni, and Chinese national and translator Jiang Fu.
The three suspect cops are assigned at the Eastwood Police Station of the Quezon City Police District (QCPD). The victims, on the other hand, were identified as William Foo Wei Lam, a Malaysian national, and Chen Zhixiaang, a Chinese national.
The police reported that the three suspects, who were wearing their police field service uniforms, barged into the condominium unit of Lam and Chen at Barangay Ugong in the city at around 4 PM, January 31.
The three policemen handcuffed the two victims. Baccay learned that the Qquezon City policemen asked Lam and Chen to pay them P300,000 or their freedom while they were at the unit, based on the report.
"They were asked by the three QC cops to transfer P300, 000 to a bank account in China,"
The commotion prompted tenants of the condominium to report to the EPD.
EPD officers arrived at the condominium unit and asked the QC cops why they were apprehending Lam and Chen. The suspects claimed that it was  "violations."
"My men asked them why they were arresting the POGO operators, they just said because of violations. They can't even specify their violations,"

"They were operating outside their jurisdiction, which is Quezon City, without proper coordination with us. They even removed their patches from their uniforms to conceal their mother unit,"
Due to this, the EPD nabbed the cops and the translator.
"They cannot show any arrest warrant or identify any violations of Lam and Chen,"
What do you think of this report? How will you react to this? Let us know more about it in the comments below.

READ ALSO: Manila Rewards P100k to 200 Barangays w/ No New COVID-19 Cases
Check out our latest news at philnews.ph or in our following social media pages
Facebook: /PhilNews
Twitter: @PhilNews247
Instagram: @philnewsph
comment(s) for this post "Three Cops, Chinese National Nabbed In Pasig City Over Alleged Extortion". Tell us what you think abut this post by leaving your comments below.