Kim Jong Un Transfers Some Power To Kim Yo Jong – South Korean Intelligence
KIM JONG UN – North Korea's Supreme leader reportedly gave his sister the power to oversee "general state affairs" according to South Korean intelligence.
Due to this, South Korea's National Intelligence Services reported that the transfer of authority further boosts the claims that Kim Yo Jong was now North Korea's de facto second in command. However, this still meant that Jong Un was the ultimate authority in North Korea.
Meanwhile, Kim Yo Jong was not the only one given increased authority. According to a report from CNN, several top-ranking officials in North Korea's government and ruling Workers' Party were given extra responsibility.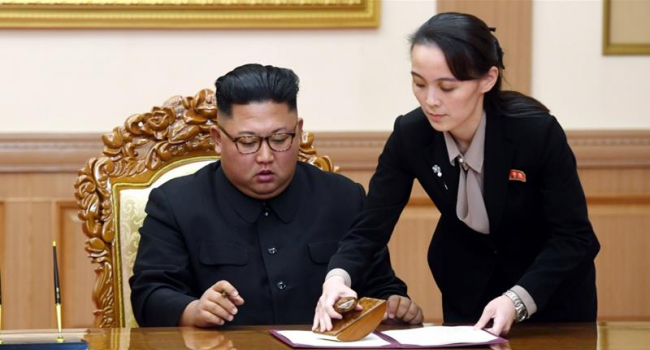 The transferring of authority was also reportedly part of North Korea's push to alleviate the stresses of its Supreme Leader. Along with this, the push was also said to be a scapegoat meant to shield the North Korean leader from blame of government wrong doing or incompetence.
Kim's current administration has faced heavy criticism this summer. The onset of the coronavirus pandemic, deadly flooding, his apparent "death", and currently, the issue concerning pet dogs have all been placed on Kim's plate.
As per the report, North Korea's state-run media network stated that Kim would convene a senior meeting with the nation's top leaders. However, North Korea's economic blunders were reportedly blamed on "severe internal and external situations and unexpected manifold challenges."
Along with this, several political experts predict that Kim's sister, Yo Jong, has her steps carefully choregraphed as part of North Korea's campaign to push her for something big.
Thanks for reading. We aim to provide our readers with the freshest and most in-demand content. Come back next time for the latest news here on Philnews.
Like this article? READ ALSO: North Korea Confiscates Dogs, Turns Them Into Food