Legit sources to easily earn money online best for students and those who just stay at home.
EARN MONEY ONLINE – Here are some of the best yet easy ways for students and people at home to earn money through online.
Amid this pandemic, everyone is surely struggling to survive each day and even with the dangers of going outside, people have no choice but to go to work in order to earn money. The pandemic, on the other hand, has also affected a lot of businesses which unfortunately led to being shut down resulting to massive job loss.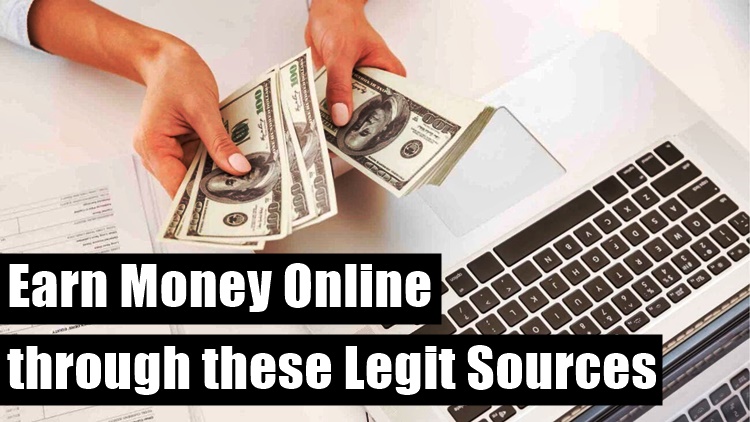 Now, if you are a student or have just lost your job and currently staying at home, here are some easy ways that you can still do in order to earn money:
Online Selling
What's trending and what's the most in-demand? These questions are best to ask yourself if you wanted to start selling online as it will attract a lot of customers. You can also sell your original product or make your DIYs but doing it with creativity. Being resourceful is one way to be successful.
Online Survey
If you have a lot of free time and has internet, waste your time no more in useless things and start using it to earn money through signing up in online surveys and earn money through that easily. Famous survey sites include LifePoints, Surveytime, and many more others which you can just search. Usually, PayPal is being used for payment.
YouTuber/Influence
There are surely a lot of YouTubers now in the Philippines and all of them differ in their contents. The more unique, entertaining, and useful their contents are, the more subscribers get attracted. Good thing about this field, there's no age limit in being an influencer. For YouTube, the most common way to earn is through AdSense but before this, you have to achieve 1000 subscribers and 4000 watch hours. Being consistent in uploading your video is the key.
Fiverr
As young as 13 year olds can join as seller where you are paid through PayPal. This is a Marketplace where you can offer services such as designing, creating logos, typing jobs, and many others. However, this is a huge community and there are a lot of people you are competing with. And in order to receive a job, offer your potential customer something that they cannot reject and start by making your page attractive.
Freelancer
This is basically using your skills to serve other people or companies who are in need of your services. If you are good in writing, you can apply as a content writer, being a voice over, a virtual assistant, an English tutor, and many others.
Applying or starting doing the above-mentioned online works does not make you earn a huge sum immediately because it takes hardwork, persistence, commitment, and dedication first before you can have your pay. These potential employers you are applying for are serious over these kind of matters which is why you must do your part as well since you want to earn money.
READ ALSO:
What can you say about this? Let us know!
For more news and updates, follow us on Twitter:@philnews_ph  Facebook:@PhilNews and; YouTube channel Philnews Ph.