Loving Husband Sends Schedules Email For Daughter to Surprise Wife on Their 25th Anniversary
A loving husband surprised his wife on their 25th anniversary with the help of his daughter after he died 10 months ago.
A Facebook user named Aly Mendoza said that she received a scheduled email from her late father who passed away 10 months ago. The email contains instructions on how to surprise her mother for their 25th anniversary.
Mendoza's dad had already contacted and paid a florist to deliver flowers for her mother every special occasion including her birthday, Valentine's Day, and anniversary. She realized the devotion of her dad's love for her mom and even death could not stop it.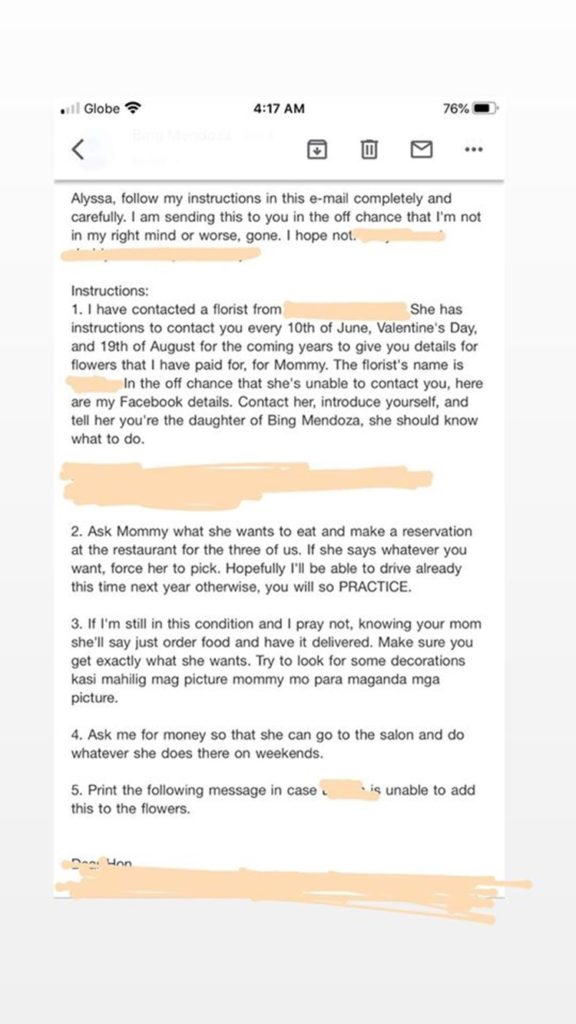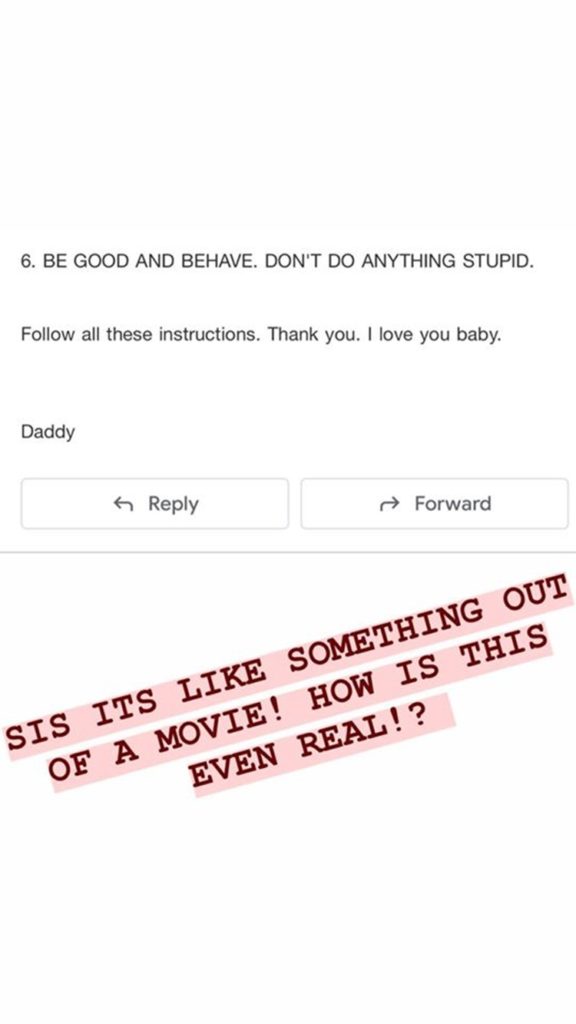 Aly followed her father's instructions and picked white roses because her mom loves white flowers and it was special for her. She and their helped started to set the surprise around 11:00 pm and finished it around 5:30 am.
Aly's mom woke up at 6:00 am and was surprised after she saw the surprise. The woman cried because she misses her husband but she is happy knowing that it was all planned by her love.
Here is the full post:
"3 weeks ago I received a scheduled email from my dad. At first, I was scared to open it cos well who wouldn't be scared to get and open an email from someone who passed away 10 months ago, plus it was 3:00am and I was finishing requirements and I was the only one awake in our whole house. Two days after I saw the notification, I decided to open the e-mail and couldn't believe what I was reading. My dad's love for my mom IS definitely immeasurable.
The e-mail contained instructions for me for their anniversary celebration this year. Apparently before my dad passed away 10 months ago, he planned everything, he even contacted and paid for a florist to deliver flowers to my mom for the coming years on every special occasion, my mom's birthday (August 19,) Valentine's Day, and their anniversary (June 10.) The e-mail also contained a letter that he wrote for my mom which had all the words she needed to hear from him to be okay. He literally thought of everything to make his great love feel all his love. They were supposed to celebrate their 25th silver wedding anniversary together today but God had other plans. But even if they're not physically together, even though he's no longer here, he was still able to surprise and make my mom happy. Not even death could stop my dad from loving my mom and showing her how much she meant to him.
The flowers: My dad picked the flowers in her bouquet. White roses are special to my parents because when my dad was courting her, my mom had two suitors. She told herself that whoever gives her white roses was "the one" and obviously it was my dad who gave her white roses. Pink roses because dada knows that mamu loves light pink roses.
I followed all of my dad's instructions. Our helper and I started setting up for mom's surprise at 11:00pm last night and finished at 5:30am just in time for mom's daily alarm (6am.) Even though I lack sleep, the joy I saw in my mom's face made everything worth it. Of course my mom cried because she misses the love of her life but I could see how happy everything made her because she knew that everything was planned by my dad.
Happy 25th silver wedding anniversary Mamu and Baba! I love you both forever and always."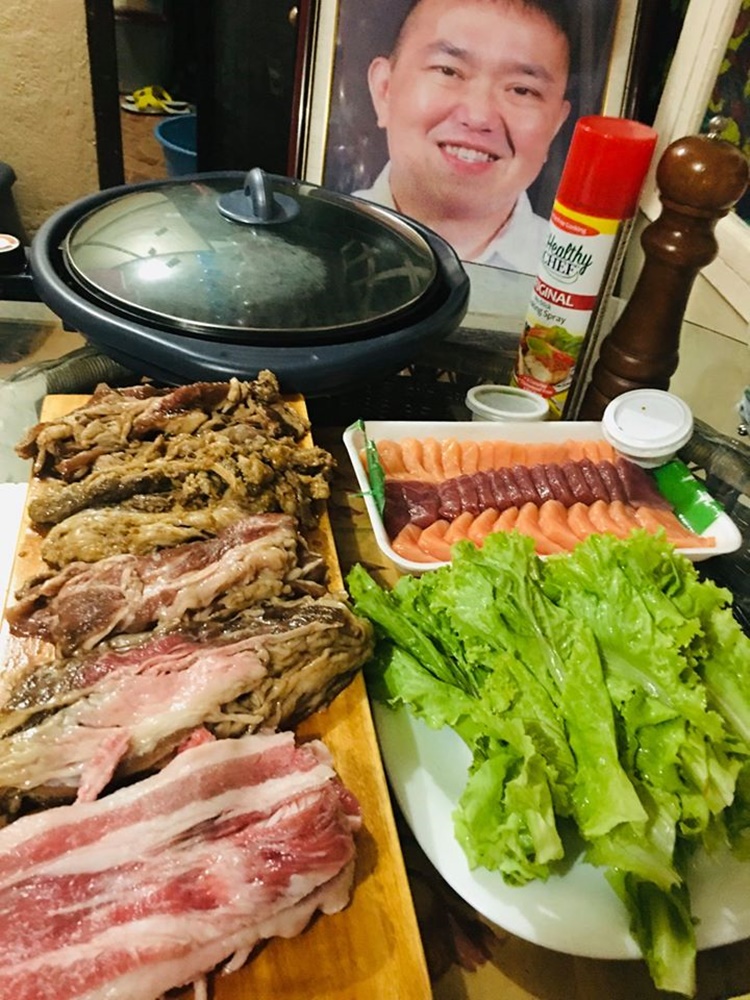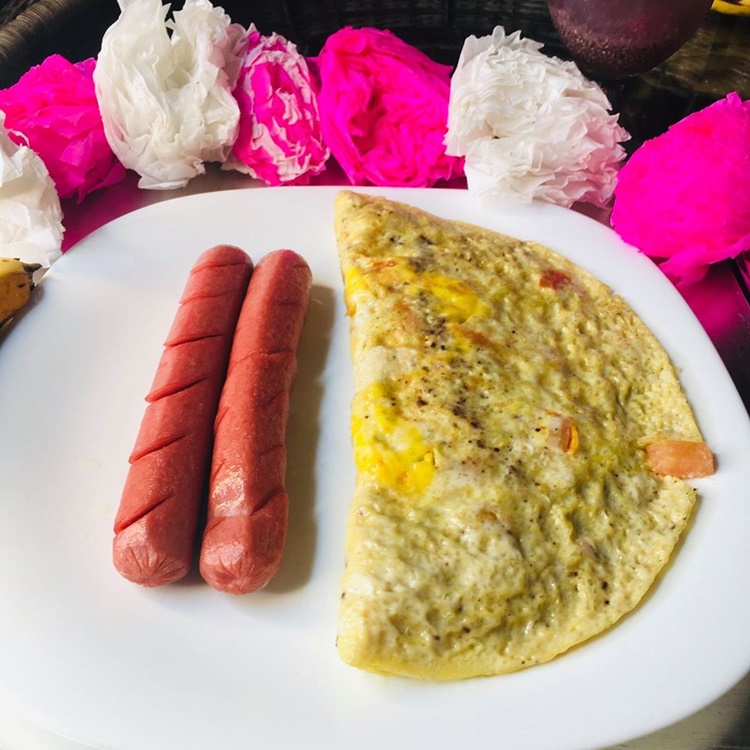 The social media users expressed their reactions to the post: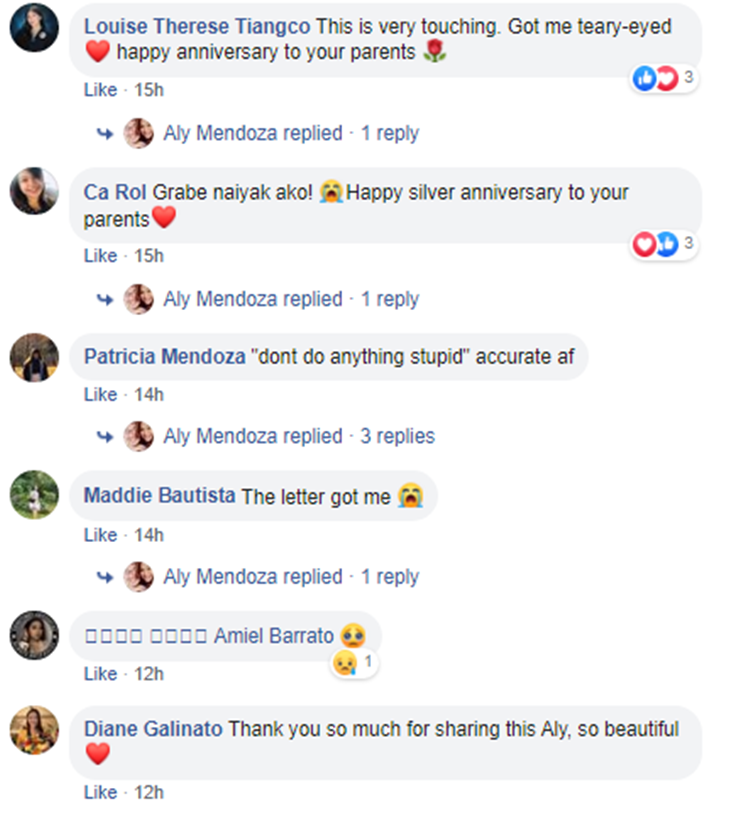 What can you say about this? Just feel free to leave your comments and reactions to this article.
Read Also: Kind Police Officer Babysits Lady Customer's Baby So She Could Buy Their Needs