Miss England 2019 Bhasha Mukherjee Return To Work as Doctor
MISS ENGLAND 2019 – Beauty queen Bhasha Mukherjee decided to return to work as a doctor to help fight the coronavirus pandemic.
Celebrities, rich personalities, and government officials are giving all they can provide to support the needs of the frontliners and poor families amid the 2019 novel coronavirus pandemic. The COVID-19 crisis is undeniably the biggest challenge of our time.
The government suspended all classes and advised their people to work in their homes. The frontliners are exempted from this arrangement.
The Filipina-Australian beauty queen Catriona Gray helped raise funds for the poor families in Tondo, Manila. She partnered with the 'Young Focus PH' to provide relief supplies to 1000 families in the area.
In a previous article, Miss Universe 2018 announced on her Instagram account that they have raised 1 million pesos for them. "I can't keep the smile from my face… Thank you so much to everyone who joined in donating towards helping feed the families of Smokey Mountain, Manila!" she wrote.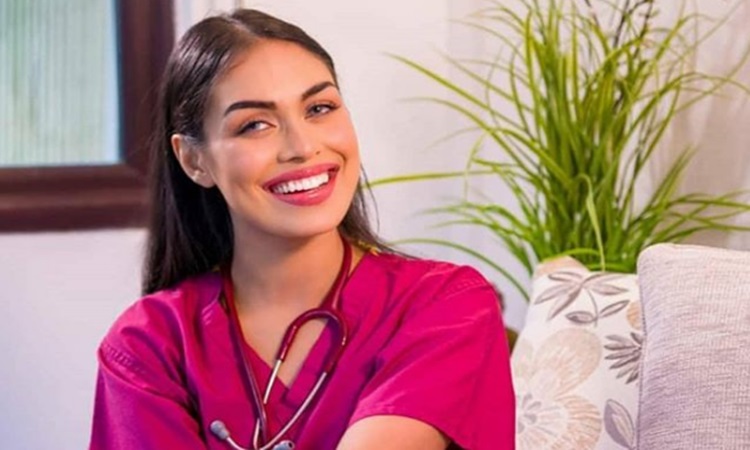 Recently, another beauty queen decided to help fight the coronavirus pandemic. Miss England 2019 Bhasha Mukherjee hang up her crown to work as a doctor in the United Kingdom.
The 24-year-old beauty took a break as a doctor after joining Miss World 2019. Based on a report from CNN, she became an ambassador for several charities so she gave up her stethoscope.
"I was invited to Africa, to Turkey, then to India, Pakistan and several other Asian countries to be an ambassador for various charity work," she said.
According to the report, Bhasha Mukherjee returned to her country after received a message from her former hospital colleagues. She immediately contacted the hospital and told them that she wanted to go back to work.
"I wanted to come back home. I wanted to come and go straight to work," she said.
On March 24, Bhasha Mukherjee shared a video of herself at the hospital with other frontliners. Her Instagram post garnered positive reactions from the netizens.
Watch the video below:
What can you say about this article? Leave your comments and reactions below.
READ ALSO: Malacañang Palace Says Visayas & Mindanao No Need for Lockdown