Poland Records Its 1st Novel Coronavirus Case
POLAND – The Health Minister of the country, Lukasz Szumowski, confirmed the first case of the 2019 novel coronavirus in their nation.
The 2019 novel coronavirus sadly continues to put a lot of lives at stake. In China where it was first recorded, it has infected over 70,000 people. Globally, the death toll has exceeded 2,000 now.
The said disease that was officially named as COVID-19 bear the symptoms that are similar to the signs of flu. The person may experience fever, coughing, and breathing difficulties. In some cases, the patients were asymptomatic or showing no signs of sickness.
Currently, not only China is battling against this new strain of coronavirus. United States, Japan, France, Hong Kong, and Singapore are among the other countries with confirmed cases of the disease.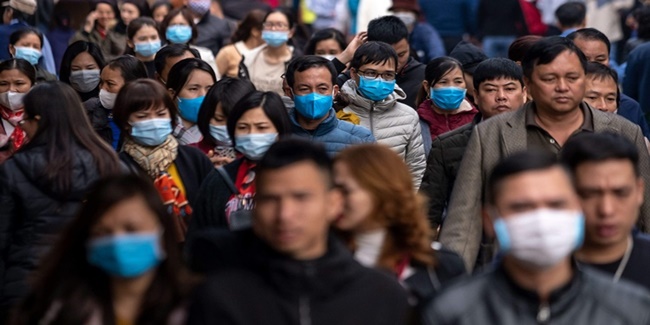 Also, Iran, South Korea, and Italy got confirmed cases of coronavirus. Unfortunately, these three (3) nations are on a tight monitoring now as their infection cases continue to increase rapidly.
Recently, a country in the Central Europe, Poland, confirmed its first case of the 2019 novel coronavirus. Based on a report on Al Jazeera, it was confirmed by no other than the country's health minister, Lukasz Szumowski.
According to the Health Minister, the patient is confined in a hospital in Zielona Gora in the western part of the country. Based on the report, he assured that the man is in good condition.
Aside from Poland, several other countries recently recorded their first cases of the 2019 novel coronavirus. These nations include Indonesia, Chile, and Argentina.
READ ALSO: Filipinos In Hong Kong Jobless Due To Coronavirus Outbreak
comment(s) for this post "Poland Confirms 1st Case of 2019 Novel Coronavirus". Tell us what you think abut this post by leaving your comments below.