Another US Base Was Hit By Soviet-made Missiles In Iraq
MISSILES HIT USE BASE IN IRAQ – Another US base in Iraq housing 200 British personnel was hit by a missile strike Tuesday night.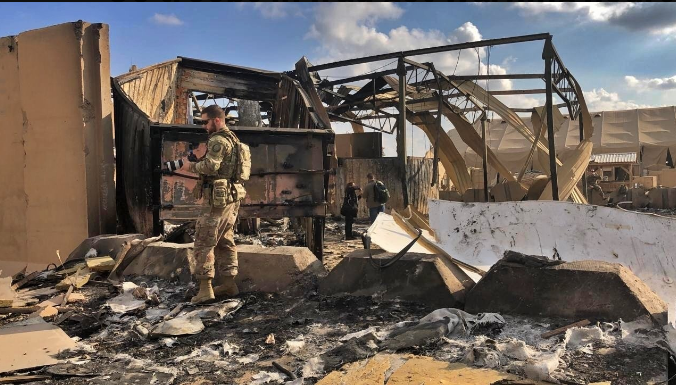 According to reports, the strike came 2 days after a US airbase in the same area was hit. Investigations on the attack revealed that the same Soviet-made rockets were used in both attacks.
Luckily, no coalition troops were injured during the Soviet-made Katyusha rocket attack on Camp Taji. The US base is located north of Baghdad.
The attacks on the US bases came a week after Iran attacked two Iraqi Military bases housing US troops. No troops were injured in the revenge-driven strike for America's killing of Qassem Soleimani.
His assassination was due to a string of attacks in recent months on US personnel in Iraq. Based on an article from DailyMail, the attacks are attributed to the Iran-backed Kataeb Hezbollah faction of the Popular Mobilization Forces (PMF).
However, Iran's indirect attack on the US bases appeared to be a show of force. According to US and European intelligence, Iran may have deliberately avoided US casualties on their attack.
Following the heated tension, things seemed to be deescalating as US President Donald Trump called for peace. He stated that Tehran appeared to be "standing down".
In his statement in a televised address to the nation, Trump emphasized that no Americans were harmed in the missile attack. Then, he promised to impose "punishing" economic sanctions on Iran.
Although Trump has seemed to call for peace, he defended his decision of targeting Soleimani. Trump added that Soleimani was the "world's top terrorist" and "should have been terminated long ago".
In his address, he opened by saying that as long as he is President, he would never allow Iran to get a nuclear weapon.
Like this article? READ ALSO: Iran Shot Down Ukrainian Plane Due To Human Error