PHIVOLCS Warns Residents Of Hazardous Explosive Eruption Of Taal
TAAL HAZARDOUS EXPLOSIVE ERUPTION – The Philippine Institute of Volcanology and Seismology had raised Alert Level 4 over Taal Volcano.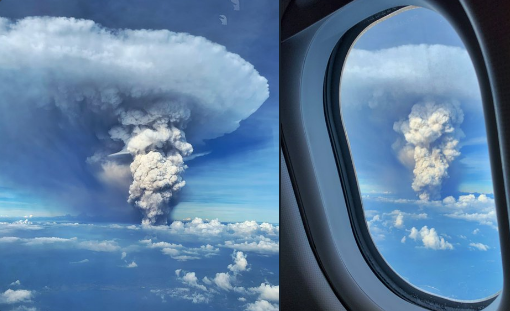 This meant that Taal had been showing signs that it may soon have a "hazardous explosive eruption". With this, Philvocs urged residents within a 14-kilometer radius of the crater to be evacuated due to high risks of "pyroclastic density currents.
In addition, they also warned of a potential volcanic tsunami. Based on a report from CNN, the Office of Civil Defense in the Calabarzon region said all residents of Taal Volcano Island had been evacuated.
Forced evacuation is also being executed in areas in Tagaytay City in Cavite, and in Balete, Laurel, San Nicolas, and Agoncillo towns in Batangas.
As per the report, PHIVOLCS office-on-charge Renato Solidum told CNN:
The volcano is inside a bigger crater or basin or bowl, which is why people would have to evacuate horizontally and away from the crater. There is water that would be hindering the rapid evacuation and that is why people need to get out of the island as soon as possible
Luckily, Disaster reduction officials reassured residents that they have enough provisions to provide families affected by Taal Volcano's awakening.
Adding to this, the Armed Forces of the Philippines (AFP) and the Philippine Navy stated they were on alert to give support if needed.
Following Taal's activity, residents of Batangas have been experiencing continuous earthquakes at roughly 5-10 minute intervals. In addition, several classes on Monday in Batangas have been suspended due to ashfall.
Thanks for reading. We aim to provide our readers with the freshest and most in-demand content. Come back next time for the latest news here on Philnews.
Like this article? READ ALSO: LIST: Cancelled Flights On January 13 Due To Taal Eruption