Court Finds Some Ampatuans "Guilty" & Some "Not Guilty" Over Maguindanao Massacre Issue
MAGUINDANAO MASSACRE – Three (3) Ampatuans were found "not guilty" by the Court while six (6) others were charged "guilty".
The heartbreaking incident that took place in Maguindanao in November 2009 is considered as the biggest election-related case in the history of the Philippines. There were 58 lives lost due to the tragic incident.
The 58 victims include the 20 family members and supporters of Ismael Toto Mangudadatu and 30+ journalists. The media men and women were also aboard the seven (7) vehicles that carried the people who will support Mangudadatu's filing of candidacy.
Mangudadatu was set to file his candidacy challenging the Ampatuans, the incumbent family in 2009. Several families were left grieving and crying for justice over the unexpected incident that happened in Maguindanao.
The prime suspects were the members of the Ampatuan clan. Andal Ampatuan Sr. and his sons, Zaldy Ampatuan and Andal Ampatuan Jr., were accused.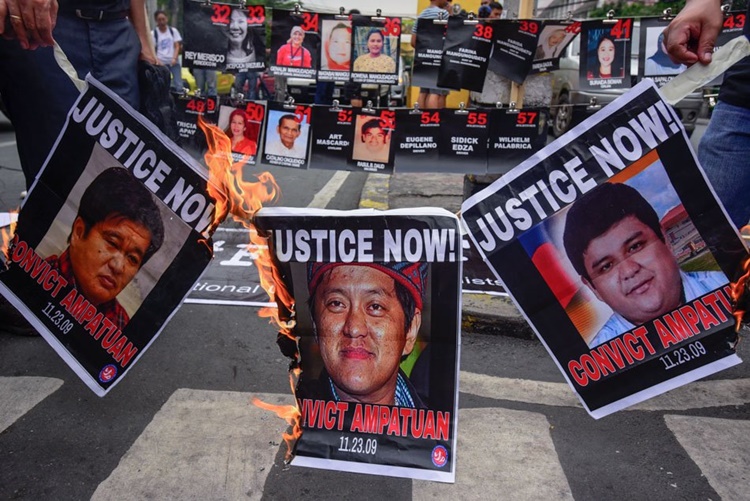 It was a long trial for the Maguindanao Massacre case. For ten (10) years, the families of the victims continued to push for justice for the death of their loved ones. Today, the verdict is out and the Court found six (6) members of the Ampatuans "guilty" and three (3) others "not guilty".
Based on ABS-CBN News, here is the list of the Ampatuans that were found "guilty" by the Court. The Ampatuan Patriarch, Andal Sr., has passed away even before the verdict is out.
Datu Zaldy "Puti" Ampatuan
Datu Andal "Unsay" Ampatuan, Jr.
Datu Anwar Sajid "Ulo" Ampatuan
Datu Anwar "Ipi" Ampatuan, Jr.
Datu Anwar Ampatuan, Sr.
These six (6) Ampatuans are sentenced to reclusion perpetua without parole based on the post. Here is a list of the three (3) Ampatuans that were found "not guilty" by the Court:
Sajid Islam Ampatuan
Datu Akmad Tato Ampatuan
Jimmy Ampatuan
Aside from the three (3) Ampatuans, some police officers were also found "not guilty" by the Court over the incident. More updates may be posted soon.
comment(s) for this post "Maguindanao Massacre: 3 Ampatuans Found 'Not Guilty' & 6 Others 'Guilty'". Tell us what you think abut this post by leaving your comments below.