Camp Bagong Diwa Under Lockdown On Expected Releasing of Maguindanao Massacre Case Verdict
MAGUINDANAO MASSACRE – Camp Bagong Diwa is now under lockdown in line with the expected releasing of the verdict on the case.
One of the most heartbreaking and alarming incidents in 2009 took place in Maguindanao. In November 23, more than 50 people lost their lives including 20 relatives and supporters of Ismael "Toto" Mangudadatu.
Mangudadatu will supposedly challenged the Ampatuans in the local election which will take place the following year. Aside from the 20 relatives and supporters of Toto, 32 journalists also fell victim to the incident. They were also aboard the seven (7) vans that were supposedly off for Toto's filing of candidacy.
There were also six (6) passersby who also lost their lives. It was very alarming incident that left several families grieving and crying for justice. Among the suspects were brothers Zaldy and Andal Ampatuan Jr. and their father, Andal Ampatuan Sr.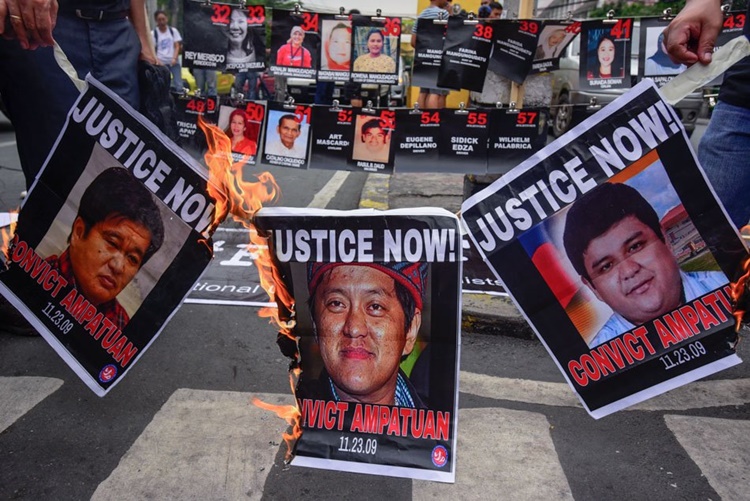 The proceedings of the case took several years. It is even tagged as the Trial of the Decade. There are more than 190 suspects in the case where 58 people were victims.
Today, December 19, 2019, the verdict for the Maguindanao Massacre case is expected to be out by the Quezon City Regional Trial Court. Based on a report on ABS-CBN News, Camp Bagong Diwa is now under lockdown.
Also, security forces were tightened. There are already families of the victims who have arrived in the place as the result of its proceedings is expected to be out today.
As of this writing, there are still no further information regarding the matter. More updates may be posted soon.