Quiboloy Claims He Stopped Mindanao Quake & Wants To Be Thanked
QUIBOLOY – Pastor Apollo Quiboloy, the self-proclaimed "Appointed Son of God" claimed he stopped the 6.6-magnitude quake in Mindanao.
Panic ensued as people fled to the streets, fearing for their lives due to a massive 6.6-magnitude earthquake. Hundreds injured, buildings destroyed, and the death toll was rising.
The quake was revealed to have begun close to the epicenter of the October 16 6.3-magnitude earthquake which killed 5 people. The quake was at a shallow depth of 7 k.m. while the recent one was at 9 k.m.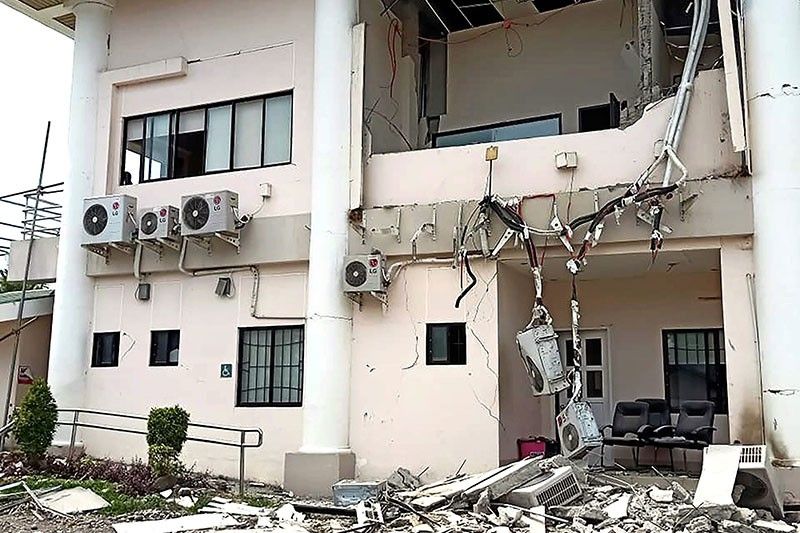 In a video posted by Vergel Cabero on YouTube, Quiboloy claimed he stopped the quake that rocked Mindanao. "Sabi ko lindol stop!, edi umi-stop din. Pasalamat kayo sa akin", said Quiboloy.
He said that if he didn't make the quake stop, there would be a lot more damage and deaths. The pastor even claimed that there were witnesses to his miracle.
People in his studio where they were recording cheered, shouting "Amen!". It seemed like his audience believe what their pastor was claiming.
Netizens flocked to Quiboloy's video and quickly made fun of the Pastor. Others, on the other hand, felt insulted about his claims.
"Taena yung mga pumapalakpak mukang mga propesional pero ang totoo mga uto² na walang utak"
-Joenathan Matila

"ang lakas ng tama sa ulo nito.😂😂😂 comedy bar ata ang napapanood q..hahahah baliw na din maniniwala sakanya🤣🤣"
-Ronnel Valencia
"Patawid ako sa intersection, biglang nag-red light. Sabi ko "Go! Green light!"… After 2-3 mins… HIMALA!!! NAG GREEN LIGHT! PASALAMAT KAYONG NAKITAWID S KIN! 😂😂😂"
"Naawa ako sa quiboloy nato, sa members ako nagagalet at parang walang sariling pag iisip.. Davao was hit by the an earthquake because of this quiboloy guy! Christ is already warning you."
-BuzZ VideoZ
With the massive quakes jolting Mindanao, people were afraid of a possible tsunami. However, Philvocs have dispelled the possibility.
This was because the quake that hit Mindanao was an "in-land" quake. However, they noted that there may be possible aftershocks.
READ ALSO: 7 People Dead after 2nd Quake Rocked Parts Of Mindanao
comment(s) for this post "Quiboloy: Sabi Ko "Lindol Stop!, Edi Umi-Stop Din"". Tell us what you think abut this post by leaving your comments below.