Answers To The Question: What Is The Historical Economic Background Of The Philippines?
PHILIPPINE ECONOMICS – In this article we will learn what is the Historical Economic Background of the Philippines.
The Philippines has had its up and downs when it comes to its economy. But how did it all start to develop?
After the events of World War II, the development of the Philippine Economy was second only to Japan, in the Asia Pacific Region. But this all changed in the middle of the 1980s.
According to "Management and Culture in the Philippines", the country's promise as a prosperous Asian economy was jeopardized by the Marcos regime.
During which, the country acquired the most unflattering reputation. The world's most dynamic region was now derisively called the "sick man of Asia".
However, the fall of the Marcos dictatorship in 1986 revived political freedom. This enabled future Presidents to correct unfavorable economic policies.
After the ruinous performance in the first half of the 1980s, the Philippines has showed periods of respectable growth. Deregulation, liberalization and privatization have been championed by the succeeding Administrations
Based on "Mangement and Culture" these were Aquino, Ramos, and Arroyo. They limited the stranglehold of mercantilism, protectionism, and state intervention.
Afterwards, Foreign direct investment increased substantially in the 1990s. This led to the share of manufactured goods of total exports to grow as well.
However, The Philippines depended on foreign capital resources. The country needed the funds not only to develop the export economy but also to finance government projects.
During that time, the new economic policies seemed to work out fine. Although, in 1998, there was an East Asian financial crisis.
But while other countries had a 5-13% drop in their GDPs, the Philippines only had a decline of 0.5%. This happened again in 2001 where most East Asian economies had GDP drops except for the Philippines.
The financial crisis in Asia along with the political turmoil of the Estrada government (1998-2002) threatened the Philippines' survival. Nevertheless, the economy may still regain the stability achieved during the Ramos regime.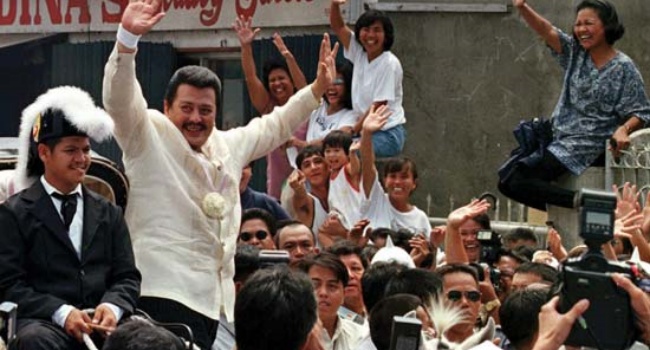 During President Arroyos regime, there was evident support of the liberation of the Philippine economy. With this, came the attempt to reduce widespread poverty.
This was done through investments in the education sector as well as reforms in land-ownership. Because of this, the economy seemed to stabilize.
Thanks for reading. We aim to provide our readers with the freshest and most in-demand content. Come back next time for the latest news here on Philnews.
Like this article? READ ALSO: Filipino Leadership Styles – What are the Four Distinctive Filipino Leadership Styles
comment(s) for this post "The Historical Economic Background Of The Philippines". Tell us what you think abut this post by leaving your comments below.