Here are the 5 misconceptions about ADHD
There are five common misconceptions about ADHD or the mental health condition called Attention Deficit Hyperactivity Disorder.
For the signs, symptoms, and types of this disorder, refer to a previous report about this. Meanwhile, here are the misconceptions regarding this mental health disorder that people should now.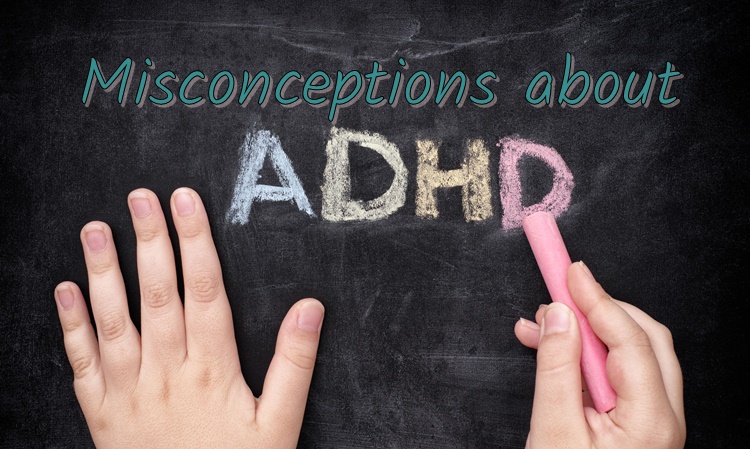 #1 Girls don't get ADHD
According to the report from Healthline, girls are less likely to have this condition but it does not that they can't have it. It is just most girls with this condition are untreated. Since there is no treatment, they have "increasing issues with mood, anxiety, antisocial personality, and other comorbid disorders in adulthood."
#2 Poor parenting can lead to this condition
People with ADHD can show these behaviors in public: blurting out words, restlessness, hyperactivity, and impulsivity. Sometimes, other people perceived that the child has poor manners and this perception points out to poor parenting. However, they just don't understand that a child has a mental problem.
#3 People with this mental disorder are lazy
For normal people, a certain task may be simple and when people with this disorder can complete a task they are being tagged as lazy. However, people need to understand having this mental health issue can show disinterest, disorganization, and a lack of motivation. They sometimes need to be reminded, especially with activities that require sustained mental effort.
#4 This is not serious
Though this condition is not life-threatening, people with ADHD are more likely to have anxiety, mood, and substance use disorders than other people in general. One example of this is when a patient having this disorder is trying to keep with the job requirement. They will not cope up with the job as other normal people do. In addition, there are employers who are not so accommodating with this.
#5 ADHD isn't a real medical disorder
Some people may think that it is not a real medical disorder but a study shows that the brain of a normal person and with this condition have differences. There is also a difference in operation in brain chemicals such as dopamine, norepinephrine, and glutamate. According to the report, genes can also play a major factor as a study stated that when a twin has ADHD, the other twin will most likely have this also.
READ ALSO: Pink Himalayan Salt Or Sea Salt: Which Is More Beneficial To Your Health?
comment(s) for this post "ADHD: 5 Misconceptions About Attention Deficit Hyperactivity Disorder". Tell us what you think abut this post by leaving your comments below.