Pacquiao Vs. Thurman – 50-Year-Old Man Dies of Heart Attack While Watching
PACQUIAO VS. THURMAN – A 50-year-old man in Rizal died of heart attack while watching the fight of Senator Manny "Pacman" Pacquiao and Keith "One Time" Thurman.
On Sunday, Sen. Manny Pacquiao and Keith Thurman, an American boxer, faced each other in a much-awaited WBA Super Welterweight fight. It gathered a lot of famous personalities in Las Vegas.
Pacquiao and Thurman were both very eager to win the match with the latter even saying that Pacman will get knocked-out. But what happened was that the American boxer was the one who got knocked-out in the first round of the match.
The Filipino people rejoiced as the Pacquiao Vs. Thurman fight ended with Pacman winning the boxing match. He proved that despite being at 40 years old, he can still do a lot.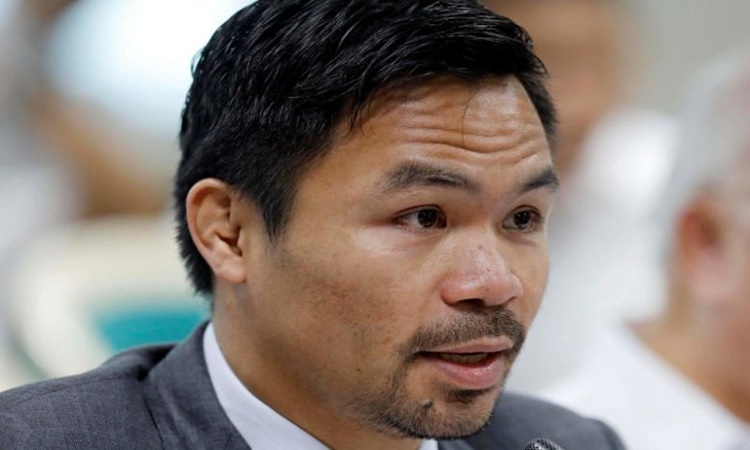 A lot of people congratulated and admired Sen. Manny Pacquiao even more. Many Filipino watched the game in public areas where live streamings were provided.
Most local governments provided a live stream of the fight at their barangay covered courts and parks.
However, in Rizal, a 50-year-old man died while watching the Pacquiao Vs. Thurman fight live. Based on a report on GMA News, the man died due to heart attack.
According to officer-in-charge Eddie Magalso, the crowd cheered as Pacman floored his opponent in the round 1 of the match. But he saw the 50-year-old man remaining on his seat.
The man was brought to the hospital but he did not make it. He is a resident of Kasiglahan Village and is survived by his wife and kids.
As of this writing, there are still no further details regarding the victim. We'll keep you posted for updates.
Condolences to the bereaved family of the man.
comment(s) for this post "50-Year-Old Man Dies Due To Heart Attack While Watching Pacquiao Vs. Thurman Fight". Tell us what you think abut this post by leaving your comments below.