Amalayer Recounts how She Survived Ordeal of being "Cyberbullied"
AMALAYER – Internet sensation Amalayer or Paula Salvosa aired her side of the story and recounted how she survived "cyberbullying."
Seven (7) years ago a girl name Paula Jamie Salvosa captured the netizens attention after she was caught on camera berating the LRT security guard.
The netizens dubbed her as "Amalayer" because of her diction. In a previous article, Paula stated on her testimony that she already forgive the people who bullied her during the "Amalayer phenomena."
Recently, Amalayer had an interview and the video was uploaded on the Facebook Page of John Denver trending.
Salvosa still cried remembering the awful thing that happened to her after the viral scene at the MRT station. Seven years have passed but it seems the horrible impact of the incident is still fresh from her memory.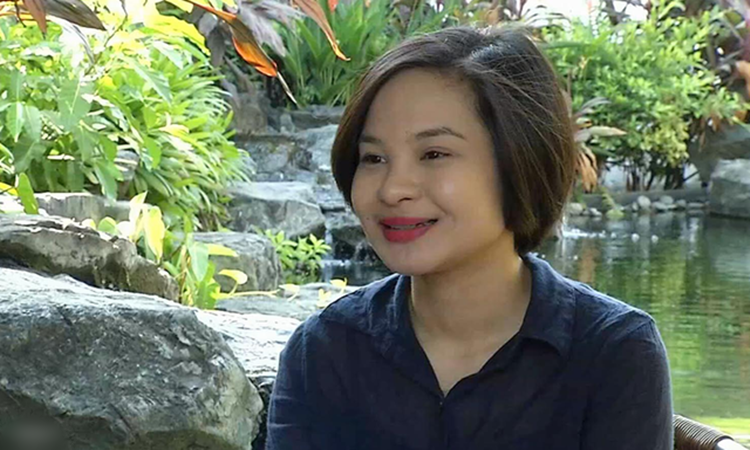 Amalayer girl said the incident at the train station with the lady guard has changed her life big time.
"Simula ng araw na 'yun, hindi na ako nakatulog nang maayos…"
"So for two months hindi ako nakakatulog nang maayos… bumagsak ako ng mga hanggang 80 pounds. From 90 plus to 80 pounds," she added.
Salvosa tried to live her normal life but she can't avoid the people who won't stop criticizing her. She also had a hard time getting a job.
Amalayer also revealed that even her friends put her down saying she really deserve to be bullied. It also pains her to see her parents got affected on the issue.
Paula Salvosa said she gain the courage to stand up again after saw the people who untiringly showed support for her. She also learns to accept the pain and start again.
Salvosa also shared how she got the chance to meet and reconcile with the lady guard on the train station again.
Watch the video below:
Lots of netizens expressed their reaction to Salvosa's interview. Here are some of their comment on the post:
@Arianne Mae Cortez Yntrepido: "People tend to judge on what they don't understand."
@Randy Silverio: "Victim sya ng cyberbullying at ng mapanghusgang lipunun ng social media"
@Rowelyn Zaballero: "The power of social media. That is why we should always think about the other side of stories."
What can you say about this article? Leave your comment and reactions below.