Meanings & Examples of Regular Noun and Irregular Noun
REGULAR NOUN & IRREGULAR NOUN – Here are the meanings and examples of regular nouns and irregular nouns.
In the English subject, one of the very important lessons whose usefulness extends to other lessons in other subjects is the Parts of Speech. To count, there are eight(8) of them.
One of the most common part of speech in English is the noun. It refers to the name of a person, place, animal, event, idea, or thing. It may be a proper one starting with a big letter or a common noun starting in small letter.
With regards to nouns, there are actually several kinds or types depending on certain factors. One of the classification has something to do with its quantity.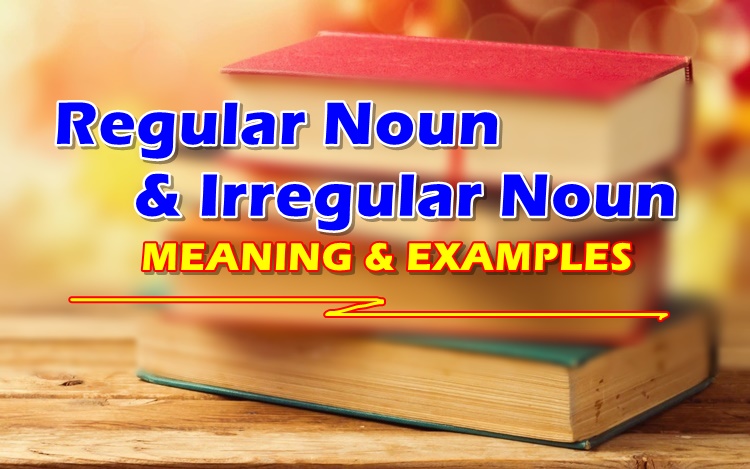 In this article, we will talk about the meanings and the examples of a regular and irregular nouns.
Regular Nouns
Regular nouns are those whose spelling do not change even when there is a change in number. They usuallyend with "s" if they are in plural form.
Examples:
Bat – Bats
Cap – Caps
Tree – Trees
Pen – Pens
Park – Parks
Boat – Boats
Jacket – Jackets
Website – Website
Phone – Phones
Bracelet – Bracelets
Irregular Nouns
With regards to the meaning of irregular nouns, these nouns are those whose spelling changes when there is a change in its number or quantity.
Examples:
Goose – Geese
Mouse – Mice
Loaf – Loaves
Ox – Oxen
Man – Men
Woman – Women
Cactus – Cacti
Appendix – Appendices
Person – People
Child – Children
Thank you for visiting Philnews.ph. Hopefully, you have learned a lot from this article. Feel free to express your thoughts or reactions through the comment section below.
READ ALSO: Concrete Noun, Abstract Noun Definition & Examples | Parts of Speech
comment(s) for this post "Regular Noun & Irregular Noun – Their Meanings & Examples". Tell us what you think abut this post by leaving your comments below.