Private Citizens Petition To Invalidate the Election 2019 Win of Sen. Koko Pimentel
KOKO PIMENTEL – The Election 2019 senatorial race victory of Senator Aquilino Pimentel III is petitioned to be invalidated.
A total of sixty-two official senatorial candidates in the Election 2019 pursued their political bids. They vied for the twelve(12) vacant seats in the Senate and the election was held on May 13.
It was undeniably a close fight most especially for the ones from ranks 10 to 14. Changes happened during the counting of votes. In the official results, the following senatorial candidates made it to the Top 12:
Villar, Cynthia – 25,283,727
Poe, Grace – 22,029,788
Go, Bong – 20,657,702
Cayetano, Pia – 19,789,019
Dela Rosa, Bato – 19,004,225
Angara, Sonny – 18,161,862
Lapid, Lito – 16,965,464
Marcos, Imee – 15,882,628
Tolentino, Francis – 15,510,026
Pimental, Koko – 14,668,665
Revilla, Bong – 14,624,445
Binay, Nancy – 14,504,936
Prior to reaching victory, each of these senator-elects faced a lot of challenges. One of them is Sen. Koko Pimentel whose candidacy was challenged by a disqualification case.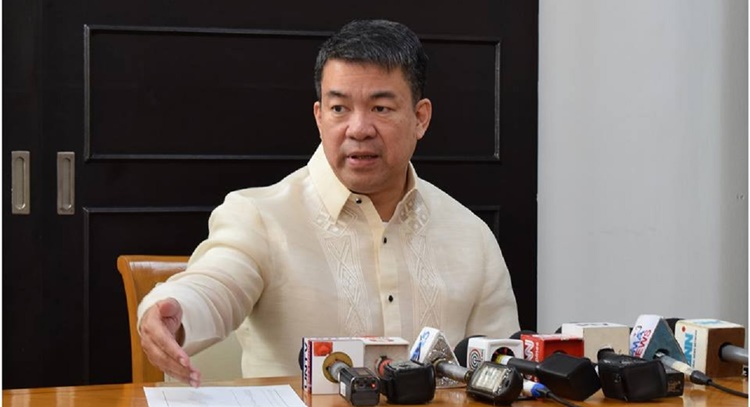 The disqualification case is over the issue that Sen. Pimentel has allegedly already served his three(3) terms as Senator.
On his part, the Sen. Pimentel asserts that he was not able to serve fully on his first term due to issues involving Sen. Juan Miguel Zubiri. He contested the latter's win and won the electoral protest.
The petitions against Sen. Pimentel were junked by the Commission on Elections (Comelec). However, it seems that the challenges regarding his senatorial candidacy is not yet over.
Based on a recent report on GMA News, Sen. Koko Pimentel's win in the Election 2019 senatorial race is petitioned to be invalidated.
Two private citizens identified as Efren Adan from Manila and Reymar Mansilungan from Mercedes, Camarines Sur filed a petition before the Senate Electoral Tribunal (SET).
Citing Nimfa Arevalo's report on Super Radyo dzBB, Adan and Mansilungan reportedly asserted that Sen. Pimentel should not be part of the 18th Congress.
Based on the report, the petitioners push that the Senator is already serving his 3rd term in the Senate now.
The SET which is currently chaired by Supreme Court Senior Associate Justice Antonio Carpio has yet to release any statement over the matter.
We'll keep you posted for updates.
comment(s) for this post "Koko Pimentel's Win In Election 2019 Petitioned To Be Invalidated". Tell us what you think abut this post by leaving your comments below.