Presidential Spokesperson Recently Expressed His Complaints Against The Airline
SALVADOR PANELO – Last Saturday, the presidential spokesperson Salvador Panelo expressed his disappointments with his recent NAIA experience.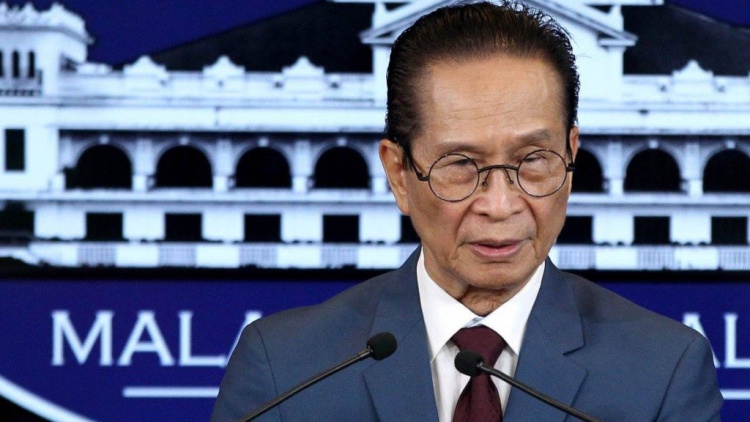 Last year, the Manila International Airport Authority (MIAA) revealed some inconsistencies in security measures' implementation in NAIA terminal.
Meanwhile, presidential spokesperson Salvador Panelo shares his recent experience upon his arrival at the NAIA terminal.
He apparently had complaints about certain features in the terminal. He shared about the inconvenience he experienced and he even called out airport authorities.
This was after he arrived in the country from Japan last Saturday.
In a press briefing held in Malacañang on Monday, Panelo claimed that he called Ed Monreal's [Manila International Airport Authority's (MIAA) General Manager] attention to look into the few functioning conveyors and poorly operating airconditioning system in the airport.
Panelo also claimed that they had to wait for over two hours until they were able to get their luggage.
He also shared some possible reason in his statement:
"Why? Because there was only one or two carousels functioning and there were four trips arriving simultaneously at the airport — the trip from London, from Bangkok, Singapore and from Japan."
Also his opinion about the airport terminal's air conditioning system:
"Not only that, the air condition was not functioning, if at all; and there was no space to maneuver or to move, because can you imagine hundreds of passengers in front of one or two carousels."
This is according to an article from GMA News.
According to Panelo, Arthur Tugade – Secretary of Transportation – has already assumed the responsibility for the case and Monreal has apologized admitting that one of the conveyors was not operational.
Panelo suggested a 30-minute interval between the embarking of passengers to avoid the same troubles in the future.
He also suggested that the conveyors should be "checked on a regular basis."
That is all there is to it, at least for now. We'll post updates as soon as we got them.
comment(s) for this post "Salvador Panelo Had Complaints About NAIA". Tell us what you think abut this post by leaving your comments below.