Manila International Airport Authority (MIAA) Admits That There Are Issues Regarding Consistency In Upholding Security Measures In NAIA
MIAA – The Manila International Airport Authority (MIAA) revealed that there are certain inconsistencies in implementing security measures in NAIA.
This was confirmed by MIAA General Ed Monreal that they were inconsistent in upholding security in the Ninoy Aquino International Airport (NAIA). This was after the US Homeland Security base released a travel advisory review regarding NAIA's failure in following the international security standards.
A report in Bombo Radyo states that Monreal did not deny the said inconsistency of the security personnel in NAIA.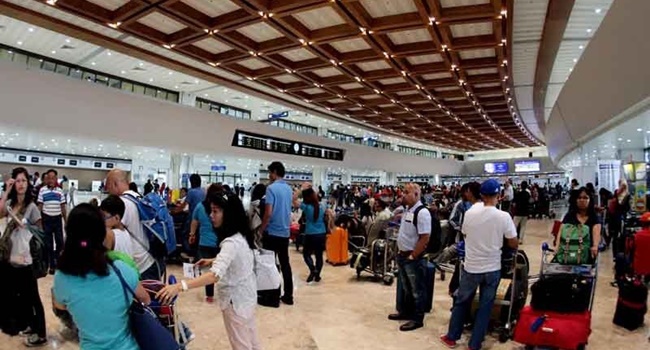 In addition, there are instances in which a personnel are not in their designated positions, in which the US Homeland Security took notice of the said instances upon making their review.
Monreal assures that they will not overlook the situation and solve it in order to maintain the culture in all airports of the country.
As per the report, Jose Manuel Romualdez, a Philippine Ambassador in the United States, earlier said that the review from the US Homeland Security is a wake up call in the part of the airport personnel in order not to bring any further issues and incidents.
What do you think. Let us know about it.
READ ALSO: Another OFW Complains After Victimized By Luggage Theft At Airport
For more news and updates, follow us on Twitter:@philnews_phand Facebook:@PhilNews