Philippine Coast Guard Seized 2 Vietnamese Fishing Vessels In Cagayan
PH COAST GUARD – Philippine Coast Guard (PCG) and Bureau of Fisheries and Aquatic Resources (BFAR) apprehended two Vietnamese fishing vessels in Cagayan.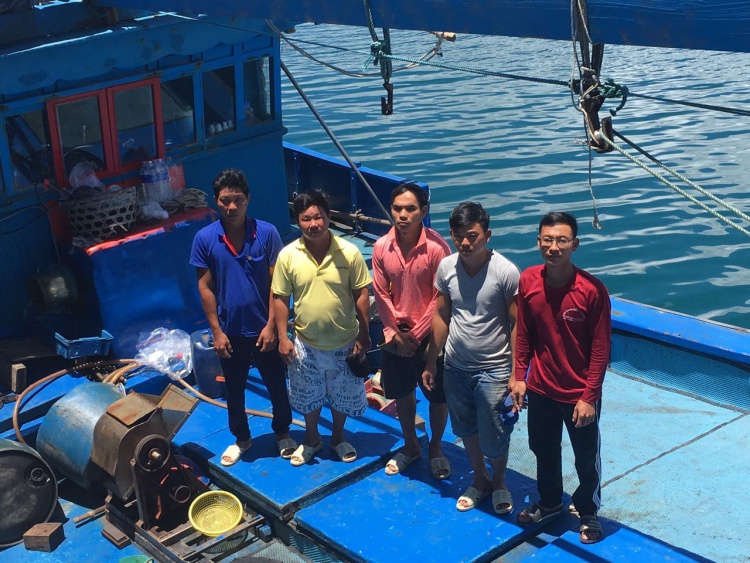 Numerous cases of Vietnamese fishing vessels illegally operating have been reported in the past. Philippine Authorities have dealt with the cases appropriately and imposed proper rulings.
Just recently, two Vietnamese fishing vessels were apprehended in Cagayan after conducting operations off its coast.
Philippine Coast Guard (PCG) Spokesperson Capt. Arman Balilo revealed that the Vietnamese vessel's crew were delivered to the BFAR office in Cagayan Valley.
Based on the reports, the Vietnamese fishing vessel BO 96281 was initially spotted by the MCS 3010 – a vessel from BFAR boarded by the Philippine Coast Guards. They have spotted the fishing vessel on Saturday past 1am.
Balilo also said that the vessel tried to escape after being spotted.
He said : "When the PCG tried to approach it, the Vietnamese vessel tried to escape."
The Philippine vessel -where the PCG boarded- was hit by the Vietnamese vessel twice before the apprehension was carried and the authorities arrested the Vietnamese vessel's crewmen and captain.
The BFAR vessel was reportedly damaged after the recent confrontation.
Hours later on the same day, around 3 am, another Vietnamese vessel was apprehended. The Vietnamese fishing vessel BO 95115 was caught after the following pursuit operation.
Five crew men and a captain was arrested on the first encounter. And on the latter apprehension, four crew men and a boat captain was arrested.
This is according to an article from Inquirer.
Authorities in-charge of this matter are now taking the matters and looking into necessary actions. As of our knowledge, there were no information yet whether the arrested men were penalized by the PH government.
That is all there is to it, at least for now. We'll post updates as soon as we got them.
comment(s) for this post "PH Coast Guard Apprehended 2 Vietnamese Fishing Vessels In Cagayan". Tell us what you think abut this post by leaving your comments below.